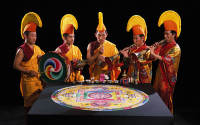 AMP Concerts and the Museum of International Folk Art present
Sacred Music, Sacred Dance: The Mystical Arts of Tibet
Time: 7:30pm Day: Saturday Doors: 6:30pm Ages: All Ages Price: $20 - $32
This Event Has Ended
Tickets are $22 and $35 (including all service charges). They are also available through Hold My Ticket (112 2nd St SW), 505-886-1251, Monday to Friday 9 AM - 6 PM, Sat & Sun 11 AM - 6 PM.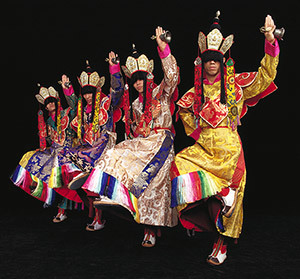 The Monks of the Drepung Loseling Monastery will be in Santa Fe in conjunction with the "Sacred Realm: Blessings & Good Fortune Across Asia" exhibition at the Museum of International Folk Art.  The monks will be here for four days, with a nice mix of events and programs at the Museum and this evening performance.  Check in as often as you can, as it is a truly magical experience.  The more you participate, the more you'll get out of it!
Schedule (August 10 to 14):
Opening Ceremony Wednesday - August 10 · 12 PM
Construction of Mandala Sand Painting - Ongoing daily, from Opening Ceremony to Dissolution Ceremony
Community Sand Painting (for ages 3 to 103) - Thursday, Friday, Saturday · 10 AM – 12 PM & 1 – 4 PM, Wednesday and Sunday · 1 - 4 PM
Tara Puja - Saturday · 2 PM
"Sacred Music, Sacred Dance: The Mystical Arts of Tibet" - Saturday, August 13, 7:30 pm
Lecture on "Symbolism of the Mandala" - Sunday, August 14 · 1 PM
Dissolution Ceremony - Sunday, August 14 · 2:30 PM
Check out activities and exhibit info at the Folk Art Museum website and Facebook page.
Thanks to Ira and Sylvia Seret of Seret and Sons for their sponsorship and support of this project.
Sacred Music, Sacred Dance provides you a powerful and compelling overview of the Mystical Arts of Tibet.  The program includes chanting, dances, song and even a dialectic section that is surprisingly compelling.  Sometimes humorous, sometimes magical, sometimes meditative and sometimes transportin - the Sacred Music, Sacred Dance program takes you on a journey of discovery across the many realms of Tibetan art and culture.  Click here for a sample program.
Drepung Monastery was established near Lhasa, Tibet in 1416 by Chojey Tashi Palden. It had four departments, of which Loseling, or "The Hermitage of the Radiant Mind," was the largest, housing more than three quarters of Drepung's ten to fifteen thousand monks. Drepung Loseling was especially close to the Dalai Lama incarnations; the Second Dalai Lama made his residence here in 1494, and subsequent incarnations maintained this link.
After the Chinese Communist invasion of Tibet in 1959 and the forced closure and destruction of its 6,500 monasteries, some 250 monks from Loseling managed to escape the holocaust and rebuild their institution in Karnataka State, South India. The traditional training program was thus preserved. Over the years many more young spiritual aspirants have fled Chinese-occupied Tibet and sought entrance into the monastery, thus helping to preserve their traditional culture. The number of monks presently in the re-established Drepung Loseling has increased to more than 2,500.
In 1991, as a result of The Mystical Arts of Tibet tours, the monks were invited to establish a seat in North America. Thus Drepung Loseling Monastery, Inc. was born in Atlanta, Georgia. A non-profit organization dedicated to the study and preservation of the Tibetan Buddhist tradition of wisdom and compassion and a center for the cultivation of both heart and intellect, Drepung Loseling provides a sanctuary for nurturing inner peace, community understanding, and global healing. In 1998 Drepung Loseling and its North American seat established academic affiliation with Emory University with the objective of promoting transcultural understanding and scholarly interchange. This historic affiliation between two major institutions of learning was inaugurated by His Holiness the Dalai Lama on May 12, 1998.
In addition to its academic and spiritual programs, Drepung Loseling is committed to helping preserve the endangered Tibetan culture, which today leads a fragile existence in the exiled refugee communities in India and Nepal.  It coordinates The Mystical Arts of Tibet World Tours and oversees the Drepung Loseling Educational Fund, a sponsorship program for the adoption of monks in training at Drepung Loseling Monastery.
---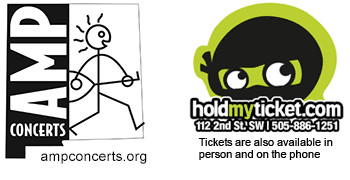 loading tweets
Coming Up