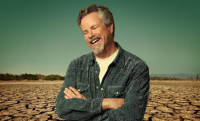 Robert Earl Keen
Time: 7:30pm Day: Sunday Doors: 6:30pm Ages: 21+ without parent or guardian
This Event Has Ended
Tickets are $35 in advance, $40 day of show (including all service charges). They are also available through Hold My Ticket (112 2nd St SW), 505-886-1251, Monday to Friday 9 AM - 6 PM, Sat & Sun 11 AM - 6 PM.
There are a limited number of reserved two-top tables available at $45 a seat. This is the only seating available in the club.
Tickets will go on sale Friday, March 18, at 10 AM.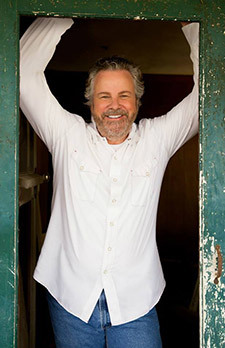 Some people take up a life of playing music with the goal of someday reaching a destination of fame and fortune, but from the get-go, Robert Earl Keen [web site | Amazon.com] just wanted to write and sing his own songs, and to keep writing and singing them for as long as possible.
"I always thought that I wanted to play music, and I always knew that you had to get some recognition in order to continue to play music," Keen says. "But I never thought of it in terms of getting to be a big star. I thought of it in terms of having a really, really good career and writing some good songs, and getting onstage and having a really good time."
Now three-decades on from the release of his debut album—with well over a dozen other records to his name, thousands of shows under his belt and still no end in sight to the road ahead—Keen remains as committed to and inspired by his muse as ever. And as for accruing recognition, well, he's done alright on that front, too; from his humble beginnings on the Texas folk scene, he's blazed a peer-, critic- and fan-lauded trail that's earned him living-legend (not to mention pioneer) status in the Americana music world. And though the Houston native has never worn his Texas heart on his sleeve, he's long been regarded as one of the Lone Star State's finest (not to mention top-drawing) true singer-songwriters.
Keen's best known for his witty tunes about American culture, like "Gringo Honeymoon," "The Road Goes on Forever," "Feelin' Good Again," and "Merry Christmas from the Family," which make listeners both think and laugh. However, his latest album, Happy Prisoner: The Bluegrass Sessions, deviates from the Americana music Keen is so famous for.
Keen says bluegrass has always influenced his songwriting. "'Shades of Gray' is a total bluegrass beat," he explains, of the song he wrote years ago about the Oklahoma City bombing. "If you strip it down and take off some of the electronics, it's a bluegrass song. There are so many [of my] songs that kind of work in that way."
"I had thought about doing a bluegrass record for many years, and for whatever reason, I just never could get myself to do it," he explains. "One day I bolted out of bed and said, 'I gotta do this bluegrass record and I've gotta do it now!' It really fell together in a great way. Everybody that I wanted to play on it, is playing on it. The way we set it up, the songs that we played, all came together. It was amazing."
"This is the genuine article, an enjoyable record of 100% unfiltered bluegrass." (The Bluegrass Situation)
---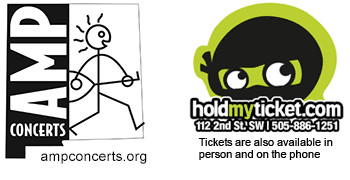 loading tweets
Coming Up