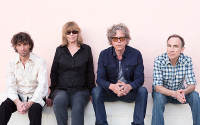 A very special Best of Santa Fe Party concert event
The Jayhawks
Fernando Viciconte
Time: 7:30pm Day: Friday Doors: 5:00pm Ages: All Ages Price: FREE
This Event Has Ended
Join the Santa Fe Reporter's FREE "Best of Santa Fe" party in the Santa Fe Railyard. Check out booths from the Best of Winners including Best Beers in the Farmers Market Hall.
Best of Santa Fe starts at 5; the music starts at 7:30.
Register for the event and we'll also send you updates if there are any schedule changes as well as info on future free Railyard programs and events around Santa Fe and Albuquerque.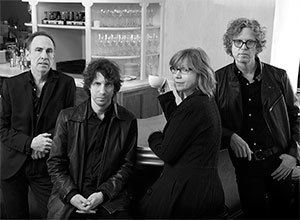 The incredible harmonies and distinctive arrangements of The Jayhawks [web site | Amazon.com] set them apart from the rest of the Minneapolis music scene that emerged in the 1980s. By the early 90s they became a driving force and inspiration behind the growing Americana movement. Combining the talents of singer-songwriters Gary Louris and Mark Olson, The Jayhawks released their major label debut, the acclaimed Hollywood Town Hall (1992), on the Def American label. This was followed by Tomorrow the Green Grass (1995), which produced the alternative radio hit single "Blue."
When Olson left to pursue a solo career, Louris singularly took over the songwriting role in The Jayhawks, creating the band's enduring sound on some of their best selling and well-received albums including Smile (2000) and Rainy Day Music (2003). Louris continues to write and tour with the longtime core group of Marc Perlman, Karen Grotberg, and Tim O'Reagan. While the touring line-up has changed over the years and Olson briefly reappeared in 2010 to record and tour, this classic lineup maintains a commitment to adventure and forward motion in their shows and in their recordings. Their latest album, Paging Mr. Proust (2016), was produced in Portland with Peter Buck and Tucker Martine. 
"The band evokes an almost airy Beatlesque sound at times, but also rocks hard... A bright, challenging album." (Boston Globe on Paging Mr. Proust)
"Perhaps the most quietly influential Americana band of the past 30 years... a most welcome and simply terrific record from a perennially underrated band." (Exclaim)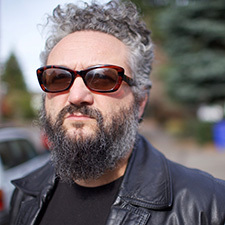 Argentina-born Fernando Viciconte will open the show. Fernando came of age musically in L.A. fronting the popular hard rock band Monkey Paw. He moved to Portland, OR, in 1994, and now has twenty years of local and national acclaim under his belt. He has survived major surgery for a throat condition and thus what could have been existential silence for "that voice." It's a voice that caused countless rags like Billboard, Magnet, Paste, The Oregonian, No Depression (and on and on) plus fellow musicians like Peter Buck from R.E.M., Don Dixon, and Steve Wynn to rave wildly about the feeling it evokes when he's singing his songs of dark despair and faint hope. These rock 'n roll laments, in both Spanish and English, have captured the imaginations of his hometown for seven records, countless compilations, and memorable shows. Now Fernando—and "that voice"—has emerged stronger than ever with a full-length LP entitled Leave the Radio On, produced with Luther Russell (Fever the Ghost, Richmond Fontaine) & Mike Coykendall (M. Ward, She and Him). This is a new chapter in Viciconte's ever-evolving musical trajectory, a career marked by creative integrity and an almost painful honesty which attracts fans from high and low that still believe in the redemptive power of rock and roll.

---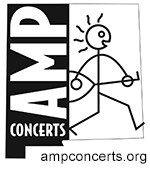 loading tweets
Coming Up