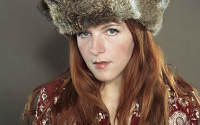 2016 St Vincent Hospital Foundation Gala
Neko Case
Jay Farrar Trio (of Son Volt)
Time: 7:30pm Day: Saturday Doors: 6:30pm Ages: All Ages
This Event Has Ended
Tickets for this show cost $33 to $82 (including all service charges). They are also available through Hold My Ticket (112 2nd St SW), 505-886-1251, Monday to Friday 9 AM - 6 PM, Sat & Sun 11 AM - 6 PM.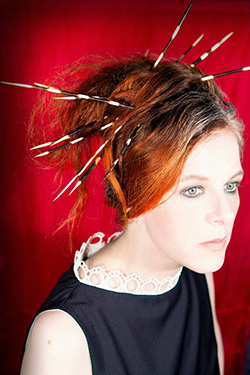 Neko Case [web site | Amazon.com] was playing and touring with bands for a decade before she realized it was her job.
"Music was, and is, my obsession, but I guess I couldn't see the forest through the trees," she writes from her farmhouse in Vermont, reflecting on early periods of touring with several bands so regularly that she had to quit every other job she had. "I also didn't feel worthy of calling myself a 'musician.' It was just too sacred."
Now more than 20 years into that calling, Neko Case is the consummate career artist—fearless and versatile, with a fierce work ethic and a constant drive to search deeper within herself for creative growth. 
Born in 1970, and raised all over working-class Washington state, Case spent a turbulent childhood shuffling between divorced and uninterested parents, and often alone. This is one reason she is an ardent collaborator, working with a huge roster of Canadian and American artists throughout her career, and thriving as a member of indie-pop supergroup the New Pornographers and other projects alongside her solo work.
Case began collecting her musical community shortly after leaving home at 15. Known now for her extraordinary voice and songwriting, Case started out behind a kit. By 17 she was playing drums for several local bands, and at 23 she moved to Vancouver for art school, where she drummed for emerging punk groups including Cub and Maow. Out of that punk foundation, however, grew Case's exploration of country. The Virginian, her 1997 solo debut released by Canadian label Mint and backed by the band referred to as Her Boyfriends, is a joyous collection of originals and covers, including Loretta Lynn's "Somebody Led Me Away" and the Everly Brothers' "Bowling Green."
Case relocated to Seattle after graduation and dug her roots deeper with 2000's Furnace Room Lullaby, an emotional set of originals ranging from murder ballads to poignant eulogies both figurative and literal. She moved again, this time to Chicago, and released 2001's beautifully home-recorded EP Canadian Amp, a cover-heavy tribute to Canadian songwriters and collaborators, spotlighting Case's talents as an interpretive vocalist in addition to a gifted songwriter. 2002's Blacklisted, recorded in Tucson, earned Case a new level of critical acclaim and a tour spot with Nick Cave for its dark, yearning compositions that unleashed an even greater power in her remarkable voice. While Blacklisted was Case's first solo album without Her Boyfriends, it, like all of her work, featured a diverse list of musicians including Joey Burns and John Convertino of Calexico, Howe Gelb of Giant Sand, Dallas Good of the Sadies, and frequent vocal collaborator Kelly Hogan.
The live album The Tigers Have Spoken, released in 2004, spotlights Case's incredible performance prowess recorded at several shows in Chicago and Toronto with Canadian band the Sadies. When she returned to the studio two years later, the result was Fox Confessor Brings the Flood, a stunning, evocative album of dark fairy tales based on Case's life that critics called a masterpiece. But she had even higher to climb; 2009's Middle Cyclone, drenched in the rage and beauty of the natural world, was nominated for two Grammys and reached No. 3 on the Billboard album chart.
In a painful three years that followed, Case lost both of her parents and several other loved ones, and retreated to a 100-acre farmhouse in Vermont, where she plans to stay. "I was really depressed and in mourning... and I'd never slowed down to just feel it," she says. She turned inward, then, for her most ambitious and revealing album to date. 2013's The Worse Things Get, the Harder I Fight, the Harder I Fight, the More I Love You surges with themes of gender, fear, pain, hope, and power, from the heartwrenching "Near Midnight, Honolulu," to the defiant "Man."
Case is currently touring with case/lang/veirs, a one-of-a-kind event from three phenomenal, self-driven artists: Case, four-time Grammy winner k.d. lang, and indie folk star Laura Veirs. case/lang/veirs features fourteen original songs written by Case, lang and Veirs over a period of two and a half years.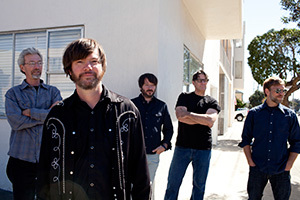 From his earliest recordings in the 1990s as a founding member of Uncle Tupelo, Jay Farrar has been a keen observer of the American landscape: its beauties and its tragedies, salvations and poisons. It's a perspective that's been hard-won by steady touring and travel through this nation, and Farrar's two decades as the leader of Son Volt [web site | Amazon.com] (as well as impressive turns as an acclaimed solo artist and collaborator) have only deepened and sharpened his gift for capturing the sights and sounds of his American journey. 
Son Volt's sixth studio album, Honky Tonk, released on 2013, was a paean to the honky tonks where neon beckons to lonely and discontented souls with the promise that sorrows can be drowned in whiskey, cigarettes and a timeless music in which the clear hard truths of its lyrics mine the emotional complexities of life and love as fiddle and pedal steel sweetly commiserate. "I see Son Volt as a continuum from the first record," Farrar says, adding that the band has consistently tried, on all of its records, to explore a continuing dialectic between the sheen and shimmer of the studio and the immediacy and urgency of live recording.
Son Volt is currently working on a new record, Notes of Blue.  For this show Son Volt will be performing as a trio.
---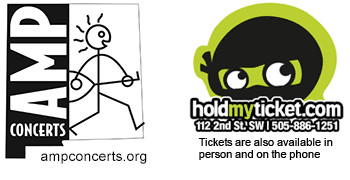 loading tweets
Coming Up