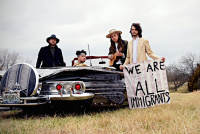 Making Movies
Time: 9:00pm Day: Saturday Doors: 8:00pm Ages: All Ages
This Event Has Ended
Tickets are $12 in advance, $14 day of show (including all service charges). Tickets are also available through Hold My Ticket (112 2nd St SW), 505-886-1251, Monday to Friday 9 AM - 6 PM, Sat & Sun 11 AM - 6 PM.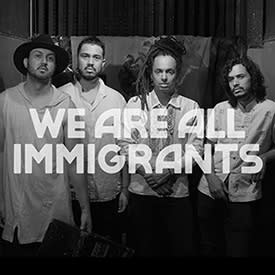 Making Movies [website | Amazon.com] thought for a while that their new album I Am Another You was cursed. Finishing the 20-track record got so complicated that supernatural interference started to seem like a legitimate possibility to the Kansas City rock 'n' roll band—and no wonder.
Produced by Steve Berlin of Los Lobos, with guest appearances from Hurray for the Riff Raff and members of Tennis and Ozomatli, I Am Another You is the group's second LP. It's a bold mix of sounds: psychedelia, experimental rock, son cubano, cumbia and various rhythms descended from Yoruba music, an African tradition that slaves carried to the New World as part of religious rites that evolved into Santería. Clearly, Making Movies was messing with some powerful juju.
"We wondered if maybe we were trying to go too deep into these rhythms, like we weren't qualified to be playing them," says singer and guitarist Enrique Chi, who founded Making Movies with his brother Diego. Another pair of brothers, Juan-Carlos and Andres Chaurand, round out the band on percussion and drums, respectively. 
Forbidden rhythms aren't the only spiritual theme at work on I Am Another You. The album tells the story, in English and Spanish, of three young men suffering through separate life crises. Though one is from Venezuela, one is from Mexico and one is from the Midwest, the parallel challenges they face soon show them to be the same person. Their common experiences evoke the Mayan phrase "In Lak'Ech Ala K'In," which translates as "I am another you, you are another me."
His characters' struggles and a long stretch on tour prompted Enrique to think about his own family's history of migration, so much so that he narrates the album in the voice of his grandfather, Dante, a Panamanian adventurer and world traveler. "I felt like I was writing these songs from his perspective, as an old man looking at the world today," Chi says. "The goal was to capture this ancestral spirit that was already inside of me and let that speak, and at times we weren't sure what spirit we had summoned."
---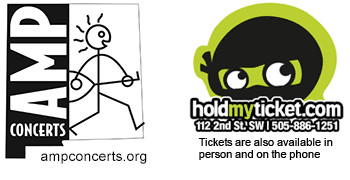 loading tweets
Coming Up