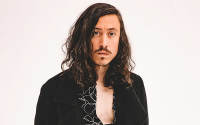 Noah Gundersen
Aaron Gillespie
Time: 8:00pm Day: Tuesday Doors: 7:00pm Ages: All Ages
This Event Has Ended
Tickets are $18 in advance, $20 day of show (including all service charges). They are also available through Hold My Ticket (112 2nd St SW), 505-886-1251, Monday to Friday 9 AM - 6 PM, Sat & Sun 11 AM - 6 PM.
All ages. Beer and wine is available with ID.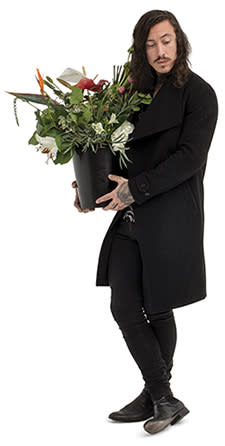 Noah Gundersen [website | Amazon.com] is the product of a lifetime of pushing boundaries and learning to craft his own perspective. His parents, although devoutly religious, encouraged a questioning of dogma and church hierarchy. They also instilled in him a love of music from an early age. Along with starting Noah on piano at age nine, Noah's father taught him melody and tracked songs to a reel-to-reel tape recorder while Noah was growing up. Consequently, Noah started writing and recording himself at age 13, diving headlong into music, forming and leading bands, involving himself in the small but vibrant hardcore scene of Centralia, Washington, and writing prolifically all the while. After quitting his day job at 18 and spending a year living out of his car and on couches, playing small bars and coffee shops, Noah began to build a dedicated following and garner interest from the music industry. 
Noah's canon of albums and EPs delineates a clear path of growth from past works like his Family EP and his full-lengths Ledges and Carry the Ghost. Family, released in 2011, proved to be the endeavor that gained Noah's songwriting skills acclaim on the national stage—the title track was featured on the TV shows "Sons of Anarchy" and "The Vampire Diaries," while the song "David" was featured on the show "The Following." Noah was also nominated for an Emmy for co-writing the tune "Day is Gone" for "Sons of Anarchy." And recently, he's opened up for internationally acclaimed, genre-spanning artists like Emmylou Harris, Beck, City & Colour, and Josh Ritter.
His later LPs, Ledges and Carry the Ghost, were both self-produced and represent the budding efforts of a musician coming into his own. Ledges was hailed by PopMatters as "fearless and arresting... a record with much broader appeal than its genre tags." Carry the Ghost, which came out shortly after Ledges, was Noah's first foray into recording a full band, one of the many steps in arriving at White Noise, which, with its wall-of-sound production style and notably mature, almost world-weary lyrical motifs and musings on modern-day culture, represents the culmination of Noah's writing and production efforts.
"White Noise is a landmark album from Noah Gundersen that finds him exploring new sounds with ease and confidence, stepping away from the traditional singer-songwriter fare for something a bit more theatrical, experimental and epic... With a fearless approach to these different sounds and their corresponding subject matter, Gundersen has really created a masterpiece with this release."
—The Prelude Press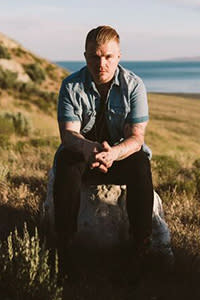 Sometimes things go wrong. No matter the resistance, some paths careen towards places you never wished to travel. Earlier this year, Aaron Gillespie went there. He experienced what he can only articulate as "a tumultuous time of life turned upside down," and as he pulled himself out of personal wreckage, few people came to his aid. Left alone, Gillespie went to his studio. "I started writing this record when I was mourning," he explains. "It's been a really weird year, and healing comes differently to people. This helped me cope."
In the early months of 2016, when the mire was thick, Gillespie spent four days in his studio recording. Although he's been a successful musician for years (playing with musical outfits Underoath and The Almost), his newest solo pursuit showcases his musicianship in a new light. When you listen to Out of the Badlands, you'll be listening to Aaron Gillespie's most vulnerable project to date.
---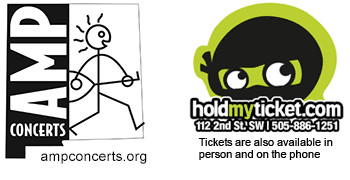 loading tweets
Coming Up