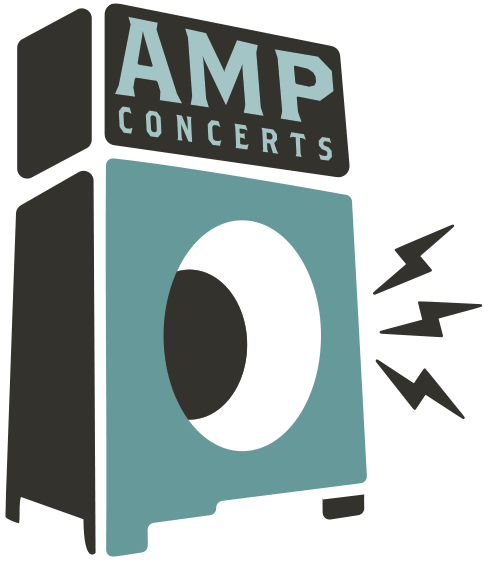 Search
AMP Concerts offers innovative and inspiring arts programming throughout New Mexico. A portion of all AMP ticket sales goes to fund free community concerts, workshops, school programs & artist residencies.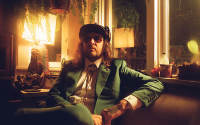 King Tuff: The Other Tour
Cut Worms
SASAMI
Time: 8:00pm Day: Saturday Doors: 7:00pm Ages: All Ages
This Event Has Ended
Tickets are $18 in advance, $20 day of show (including all service charges). They are also available by phone through Hold My Ticket at 505-886-1251.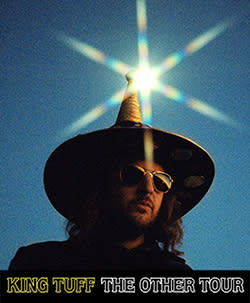 King Tuff is the neo-garage alter ego of multifaceted musician Kyle Thomas. Adopting the moniker in his teens as a play on his initials and the name King Tut, Thomas wouldn't begin playing as Tuff until 2006, when he self-released an album via CD-R between playing with freaky folk revivalists Feathers and J. Mascis' stoner metal band Witch. His full-length debut, Was Dead, arrived in October 2008 for the Colonel label, introducing his anthemic lo-fi sonics to the masses. Touring with Hunx & His Punx and Witch, and releasing an album with his off-kilter power pop band Happy Birthday, put the Tuff project on the back burner until 2011, when a split single with Hex Dispensers arrived. A year later, he teased his follow-up album with the Wild Desire single for Suicide Squeeze before offering the full monty, simply called King Tuff, which made the jump to the revered Sub Pop label and found Tuff expanding the musical palette to show his yen for retro-pop melodies. He returned in 2014 with third album Black Moon Spell, a fuzzy eruption of glam rock and funky garage pop.
King Tuff recently released a new single and video, "The Other," which Thomas describes as "a song about hitting rock bottom. I didn't even know what I wanted to do anymore, but I still had this urge—this feeling—like there was this possibility of something else I could be doing... and then I just followed that possibility. To me, that's what songwriting, and art in general, is about. You're chasing something, there is something out there calling to you and you're trying to get at it. 'The Other' is basically where songs come from. It's the hidden world. It's the mystery. It's the invisible hand that guides you whenever you make something. It's the thing I had to rediscover—the sort of voice I had to follow—to bring me back to making music again in a way that felt true and good."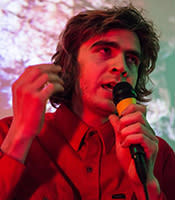 Cut Worms is the nom de plume of Max Clarke, assumed while studying illustration at Chicago's Columbia College. Relocating to New York City in October 2015, Cut Worms soon began generating tremendous buzz with the stark, timeless honesty of demo recordings as well as incomparable live performances, showcasing a powerful vocal talent equally compelling for its vulnerability, that calls to mind greats like The Everly Brothers, Harry Nilsson, and Buddy Holly. Jagjaguwar released Alien Sunset, a collection of demos written and recorded in Chicago (Side A) and New York (Side B), in October. A full length LP is slated for 2018 release.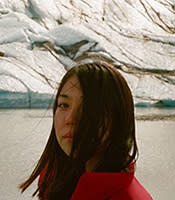 SASAMI (Sasami Ashworth) has been making music in the Los Angeles area, in almost every way you can, for the last decade. From playing french horn in orchestras and studios, to playing keys and guitar in local rock bands (Dirt Dress, Cherry Glazerr), to contributing vocals/string/horn arrangements to studio albums (Avi Buffalo, Curtis Harding, Wild Nothing, Hand Habits etc.) and producing tracks for other respected artists (Soko), she has gained a reputation as an all-around musical badass. After graduating from the Eastman School of music in 2012, SASAMI spent her time scoring and making orchestral arrangements for films, commercials and studio albums, as well as being a deeply committed music teacher in Los Angeles. She spent the last two and half years as a so-called "Synth Queen," touring the world non-stop and making records in the band Cherry Glazerr (on Secretly Canadian) and is taking a turn this year to put out her long anticipated solo album in the fall of 2018.
---