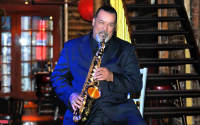 Yuri Yunakov
Time: 7:30pm Day: Saturday Doors: 6:30pm Ages: 21+ Ages
This Event Has Ended
Tickets are $20 in advance, $25 day of show (including all service charges). They are also available by phone through Hold My Ticket at 505-886-1251. Ages 21 and over.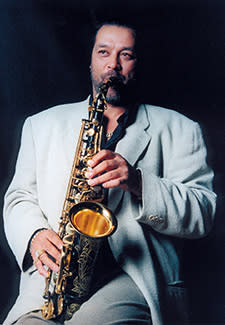 Yuri Yunakov hails from Haskovo, a city in Bulgarian Thrace, a region on the borders of Turkey and Greece with large Roma (Gypsy) and Turkish populations. Yunakov's Turkish Roma family reflected the area's strong musical heritage; his great-grandfather, grandfather and three uncles were violinists, and his father was a popular clarinet player. Yunakov displayed musical talent from an early age, learning the kaval (a shepherd's flute), then the davul (a double-headed drum), on which he accompanied his father and older brothers at weddings. In his teens, he accompanied his father on the clarinet. Yunakov also trained as a boxer and won several national titles. In the mid-1970s, after serving in the army, he returned to music and took up the saxophone.
In 1983, Yunakov became a protégé of the famous bandleader Ivan Milev, who taught him the Bulgarian repertoire. The following year, Yunakov made his debut with Milev's group, Mladost, at Stambolovo, the national festival of "wedding music." After that, he spent almost ten years in Trakija, the band led by the popular Ivo Papasov, who comes from a long line of clarinet players and is also of Turkish Roma descent.
Wedding music is an ecstatic and eclectic mix whose components include jazz, rock, Turkish and Indian sounds and Balkan village folk music. The fast-paced popular music, also characterized by virtuosic technique and daring key changes, is played for dancing, not only at weddings but also at celebrations of other key events, such as circumcisions and baptisms. Though Bulgaria's Communist government sponsored the Stambolovo festival, it was ambivalent about Roma music, and both Yunakov and Papasov were imprisoned for playing it.
Despite the repression, Yunakov, as a member of Papasov's band, played for hundreds of celebrations in Bulgaria and toured extensively in Europe and North America. Yunakov has made his home in the U.S. since 1994 and has remained in demand at home and abroad. He has also played at hundreds of weddings and family gatherings in the Bulgarian, Turkish and Macedonian Roma communities in the tri-state area around New York City.
---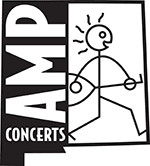 loading tweets
Coming Up