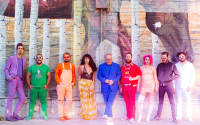 Falling Colors presents
Turkuaz - FREE SHOW
2019 Levitt AMP Santa Fe Music Series
at the Santa Fe Railyard
Time: 7:00pm Day: Friday Doors: 6:00pm Ages: All Ages
This Event Has Ended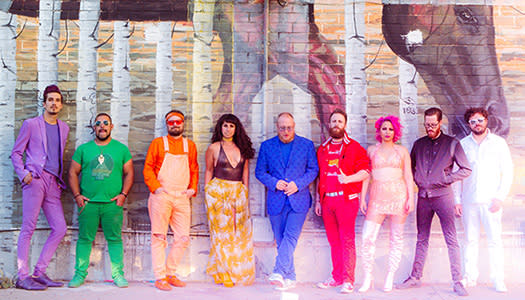 Official Falling Colors After Party at Boxcar with DJ Dmonic!!!
The Levitt AMP Santa Fe Music Series is supported in part by the Mortimer & Mimi Levitt Foundation, a private foundation that empowers towns and cities across America to transform underused public spaces into thriving destinations through the power of free, live music. In 2019, 180 free Levitt concerts will take place in 18 towns and cities, featuring a rich array of music genres and high caliber talent. Learn more at levitt.org.
Falling Colors aims to unite the music and technology scene in Albuquerque & northern New Mexico so that it may become a more attractive destination for young people to visit and/or live. To accomplish this, Falling Colors supports the artists, current events and other relevant entities in Albuquerque & northern New Mexico.
Register for the event and we'll also send you updates if there are any schedule changes as well as info on future free Railyard programs and events around Santa Fe and Albuquerque.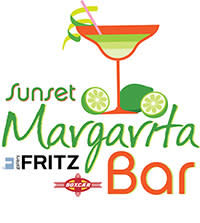 Come early and enjoy a margarita on the Fritz Gallery Margarita deck with specialty margaritas and full bar provided by Boxcar!
Join your Santa Fe neighbors on the Railyard Plaza beside the landmark Water Tower for great FREE concerts all summer long.
Feel free to bring chairs to the concert.
Food and drink are available inside Second Street Brewery and Violet Crown Cinema.
Come down early to get a spot on the Second Street Brewery patio to enjoy a a cold beer with the music!
Violet Crown has patio drink & dining options too.
Ample parking is available in the underground garage just north of REI.
Download a map (JPG) showing all of the Railyard parking and transportation options.
Drip painting entails actively splashing myriad colors on canvas. Popularized by Jackson Pollock, Janet Sobel, Max Ernst, and other 20th century luminaries, the art form itself relies on action and motion. In similar fashion, energetic splashes of funk, alternative, rock, R&B, and psychedelia color the music of Turkuaz. Balancing male-female harmonies, strutting guitars, wild horn arrangements, and interminable grooves, this spirit takes shape in the color donned by each respective member on stage nightly via larger-than-life performances.
"Turkuaz is made up of individuals, each their own shade of the color spectrum," explains Dave Brandwein (guitar, vocals). "Each person brings a signature style and embodies his or her own color. The respective auras come together to create our sound. The name itself implies that vibrancy, but it's a different spin on turquoise. In the same way, we put a different spin on groove-oriented music by telling stories that you wouldn't normally associate with funk."
---


Official Hotel of the Railyard Series

loading tweets
Coming Up