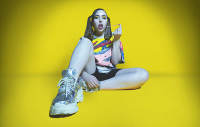 *** CANCELED ***
Soccer Mommy
Emily Reo
Time: 8:00pm Day: Sunday Doors: 7:00pm Ages: All Ages
This Event Has Ended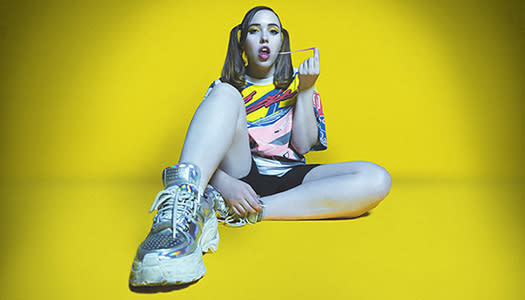 Tickets are $22.50 in advance, $24.50 day of show (including all service charges). They are also available by phone through Hold My Ticket at 505-886-1251.
This is a standing room only show. There are no seats at Meow Wolf. All ages.
For Sophie Allison, aka Soccer Mommy, color theory is a distillation of hard-won catharsis. The album confronts the ongoing mental health and familial trials that have plagued the 22-year-old artist since pre-pubescence, presenting listeners with an uncompromisingly honest self-portrait, and reminding us exactly why her critically-acclaimed debut, 2018's Clean, made her a hero to many. Wise beyond her years, Allison is a songwriter capable of capturing the fleeting moments of bliss that make an embattled existence temporarily beautiful. With color theory, Allison's fraught past becomes a lens through which we might begin to understand what it means to be resilient. 
Clean demonstrated Allison's nuanced approach to lyricism and her disinterest in reducing complex emotional worlds into easily-digestible sound bites. On it, she projected the image of a confused but exceedingly mature teenager—the type to offer up life-saving advice while cutting class under the bleachers. Clean led Soccer Mommy to sell out tour dates and play major music festivals around the world on top of opening for the likes of Kacey Musgraves, Vampire Weekend, and Paramore. A grueling touring schedule made it so that Allison had to get used to writing on the road, a challenge that exhilarated her. She wrote dozens of songs in hotels, green rooms, and in the backseat of the van. The ones that make up color theory were recorded in her hometown of Nashville at Alex The Great, a modest studio where the likes of Yo La Tengo have recorded, just two miles from her childhood home. Produced by Gabe Wax and engineered by Lars Stalfors (Mars Volta, HEALTH, St. Vincent), color theory's sonic landscape is vast and dextrous, illustrating how much Allison has evolved as a musician and matured as a person over the past year. The melodies on color theory shimmer on the surface, but they reveal an unsettling darkness with each progressive listen.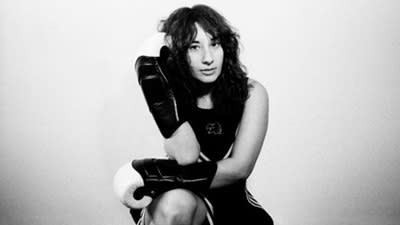 Emily Reo has been recording and touring independently for over a decade. Starting with 2009's Minha Gatinha, a self-released collection of home-recorded droning noise-pop, she's continuously released a slow drip of pop experiments via artist-operated imprints. Her second full-length, 2013's critically acclaimed Olive Juice, was a progression towards bright, kaleidoscopic synthesizer layers and loops, with prismacolor melodies upon melodies; her songs depicting the beauty of nature through vocoder processing. In 2016, she returned, transforming her vocoder-harmonies into something even more meticulous and mesmerizing with her "Spell" single. Reo had always gestured towards the tension between organic and robotic sounds in her work, but with "Spell" that duality underscored an inherent solemness and depth of emotion in her voice—a dynamic that comes to a head on her 2019 full-length, Only You Can See It.
---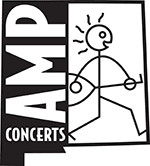 loading tweets
Coming Up