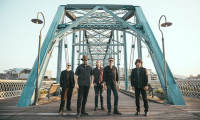 *** POSTPONED ***
Drive-By Truckers
Kelsey Waldon
Time: 7:30pm Day: Wednesday Doors: 6:30pm Ages: 21+ Ages
Due to the ongoing health crisis, we have to again postpone the Drive- By Truckers concert.

We are in communication with management to find a new date for the performance and are currently looking at summer of 2021 for a new date.

Once a new date has been confirmed, we'll let you know and will honor all tickets from the original concert.

If you are not able to make it to the new date, we'll be happy to refund your tickets.

If we aren't able to work out a new date with them in the near future, we will cancel the show and refund all the tickets.

We ask for your patience as we sort out what we'll be able to do. These things can take a little time, as it's pretty challenging to reschedule so many events in such uncertain times. Rest assured, we will make sure you are taken care of no matter what path we go down.

We look forward to a time when we can all gather together again and enjoy a great night of music.

Until then, take care of yourselves and stay safe.

- Your Friends at AMP Concerts
This Event Has Ended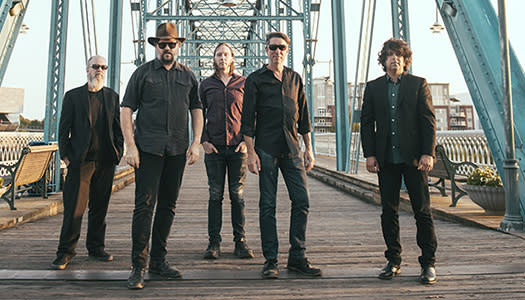 Tickets are $30 in advance, $35 day of show (including all service charges). They are also available by phone through Hold My Ticket at 505-886-1251.
All tickets to the El Rey show in March will be honored for this performance.  Contact AMP if you need a refund for the previous show.
This is a standing room only show.
Drive-By Truckers is kicking off the new election year with The Unraveling, our first new album in 3 1/2 years (the longest space between new DBT albums ever). Those years were among the most tumultuous our country has ever seen and the duality between the generally positive state of affairs within our band while watching so many things we care about being decimated and destroyed all around us informed the writing of this album to the core.
While a quick glance might imply that we're picking up where 2016's American Band album left off, the differences are as telling as the similarities. If the last one was a warning shot hinting at a coming storm, this one was written in the wreckage and aftermath. I've always said that all of our records are political but I've also said that "politics IS personal." With that in mind, this album is especially personal. 
Our 2018 single "The Perilous Night" acted as a sort of coda to the polemic of the last album and the original plan was to zigzag in a different direction, but alas the past few years have seen an uptick in school shootings, church shootings, racial violence, suicides and overdoses, border violence, and an assault on so many things that we all hold dear. They're literally putting children in cages. Writing silly love songs just seemed the height of privilege. 
My partner Mike Cooley and I both worked through deep pools of writer's block. How do you put these day to day things we're all living through into the form of a song that we (much less anybody else) would ever want to listen to? How do you write about the daily absurdities when you can't even wrap your head around them in the first place? I think our response was to focus at the core emotional level. 
—Patterson Hood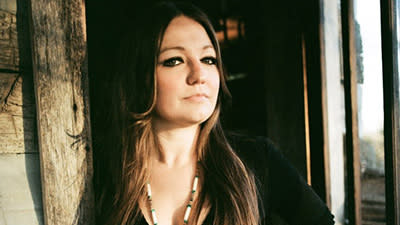 Since moving to Nashville, Kelsey Waldon has found her place in a lush, supportive, and versatile artist community. She's released three albums, played with some of music's biggest names, and toured nationally. She made her debut performance on the Grand Ole Opry at the hallowed Ryman Auditorium, and she's already been bestowed with one of Nashville's highest honors: playing the historic Station Inn, the go-to spot of the 70's, where intimate, post-Opry jam sessions were hosted by legends like Jimmy Martin, Bobby Osborne, and Bill Monroe. While most musicians work a lifetime to achieve that status of success, Kelsey Waldon's talent has earned her way to the top in a matter of years. And even though she traded her small town for the city, she's making moves in country. Her latest album, White Noise, White Lines, was praised as Americana Album of the Month in Uncut Magazine and one of the country Albums of the Year in Classic Rock magazine.
---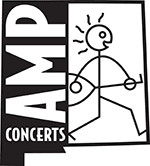 loading tweets
Coming Up