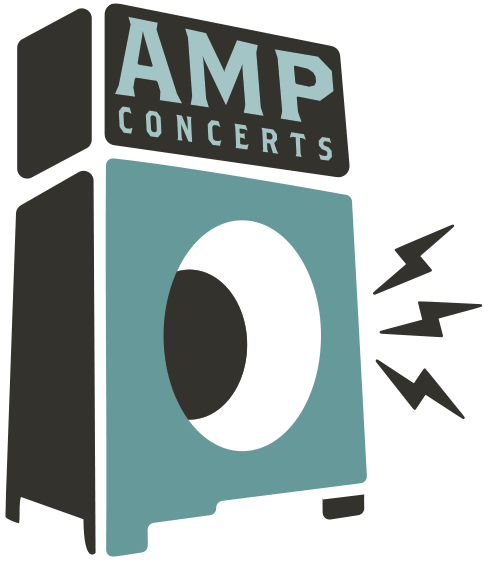 Search
AMP Concert offers innovative and inspiring arts programming throughout New Mexico. A portion of all AMP ticket sales goes to fund free community concerts, workshops, school programs & artist residencies.
AMP Radio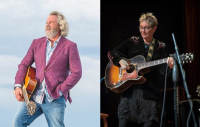 AMP Drive-In Concert and Tailgate Party
Robert Earl Keen & Eliza Gilkyson
Songs & Stories
Time: 7:00pm Day: Friday Doors: 4:30pm Ages: All Ages
This Event Has Ended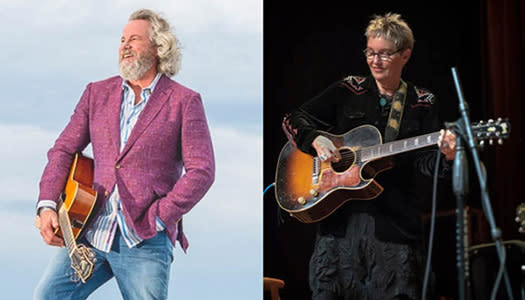 Tickets are sold per car. Up to 6 per car with a legal seat/seatbelt for each person. Carloads are $99, $110, $154 and $198 (including all service charges). Tickets also available by phone through Hold My Ticket at 505-886-1251.
Unfortunately, we could not get permission to stream this show.  You can see our previous show streams Facebook and YouTube!
ADVANCE SALES ONLY. NO TICKET SALES AT THE GATE.
YOU MUST SELECT YOUR ARRIVAL TIME WHEN BUYING YOUR TICKET. ARRIVAL TIMES ARE LIMITED TO ASSURE EASE OF ACCESS.
4:30 - 5:30 EARLY BIRD: Set up your spot and enjoy your evening on the grass
5:30 - 6:30 
6:30 - 6:50 LATE ARRIVAL: MUST arrive no later than 6:50 to be parked by showtime at 7:00. LATE ARRIVALS WILL NOT BE PERMITTED.
We allow sedans, mini-vans, trucks, SUVs. NO buses or large vans.
Each space is 27' wide by 18' deep and offer patrons a personal 9' x 18' tailgate/picnic zone beside their parked vehicle maintaining safe distancing for all with 18' between cars.
Please be aware that the greatest risk of potential exposure will be during the time you and your group are in the enclosed space of your vehicle. Do not overcrowd. Share your vehicles cautiously and selectively. 
There will be two large HD video screens, one on stage and one behind Row 5. A full concert PA with delay towers will ensure quality sound throughout the venue. It is our goal to give patrons the best concert experience we can under the current circumstances. 
FOOD VENDORS on site will be JAMBO and Tacos Gracias Madre with social distance ordering!

EVENT RESTRICTIONS:
A cloth face covering must be worn by all patrons except when eating or drinking as per New Mexico law. 
This is an ALCOHOL FREE event. Alcohol is not permitted and will not be available for sale.
Coolers/picnics/tailgates are welcome, but ABSOLUTELY NO GRILLS or any other kind of flammables. Food vendors will also be available for contactless ordering.
Lawn Chairs and pop up tents are welcome. Pop-up tents will need to be struck before showtime to be conscious of other people's sight lines. Don't be that guy. 

No one drunk or intoxicated will be allowed admission to the event. 
ROBERT EARL KEEN
"The road goes on forever..."
It's not always easy to sum up a career—let alone a life's ambition—so succinctly, but those five words from Robert Earl Keen's calling-card anthem just about do it.
You can complete the lyric with the next five words—the ones routinely shouted back at Keen by thousands of fans a night ("and the party never ends!")—just to punctuate the point with a flourish, but it's the part about the journey that gets right to the heart of what makes Keen tick. Some people take up a life of playing music with the goal of someday reaching a destination of fame and fortune; but from the get-go, Keen just wanted to write and sing his own songs, and to keep writing and singing them for as long as possible.
"I always thought that I wanted to play music, and I always knew that you had to get some recognition in order to continue to play music," Keen says. "But I never thought of it in terms of getting to be a big star. I thought of it in terms of having a really, really good career and writing some good songs, and getting onstage and having a really good time."
Now three decades on from the release of his debut album—with nineteen records to his name, thousands of shows under his belt and still no end in sight to the road ahead—Keen remains as committed to and inspired by his muse as ever. 
ELIZA GILKYSON
Eliza Gilkyson is a twice Grammy-nominated (2006/2015) folk singer/songwriter and activist who is one of the most respected musicians in Folk, Roots and Americana circles. The daughter of legendary songwriter Terry Gilkyson, Eliza entered the music world as a teenager, recording demos for her father. Since then she has released 20 recordings of her own, and her songs have been covered by Joan Baez, Bob Geldof, Tom Rush and Rosanne Cash, and have been used in films, PBS specials and on prime-time TV. She has been inducted into the Austin Music Hall of Fame in the company such legends as Willie Nelson, Townes Van Zandt and Nanci Griffith, and is an ongoing winner of the Austin Chronicle's various music awards, as well as Folk Alliance awards for Best Artist, Best Songwriter and Record of the Year.
Her latest album, 2020, is a blend of new and old, reflecting the protests and activism that have defined her generation, including her interpretation of some folk favorites by Bob Dylan, "A Hard Rain's A-Gonna Fall," and Pete Seeger's "Where Have All the Flowers Gone." Eliza also adapted a new song, "Beach Haven," from a letter written by Woody Guthrie in 1952 to Fred Trump, who at the time was his landlord, regarding his segregationist renter policies. Ever the optimist, Woody pleaded to Trump to "open your doors" and "rip out the strangling red tape" that kept the apartment from embracing all races.
AMP Drive-In Concerts are made possible with the generous support of Falling Colors Foundation. 


Special thanks to El Rey Court.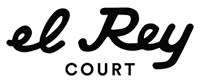 ---