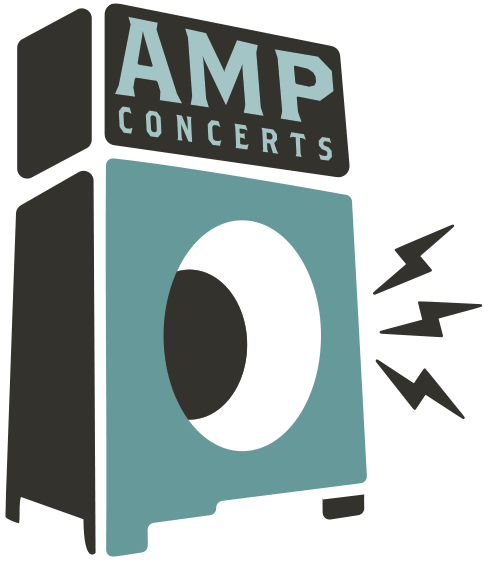 Search
AMP Concerts offers innovative and inspiring arts programming throughout New Mexico. A portion of all AMP ticket sales goes to fund free community concerts, workshops, school programs & artist residencies.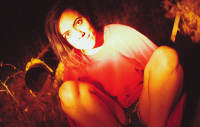 *** CANCELED ***
illuminati hotties - Cancelled
Enumclaw
Olivia Barton
Time: 7:00pm Day: Saturday Doors: 6:00pm Ages: 21+ without parent or guardian
This Event Has Ended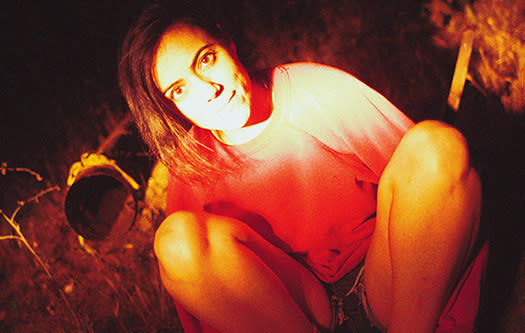 DUE TO THE TOUR VAN BREAKING DOWN THE BAND WILL HAVE TO CANCEL THE SHOW TONIGHT. WE HOPE TO RESCHEDULE THE DATE FOR 2023. FOR NOW ALL REFUNDS WILL BE PROCESSED BACK TO THE CREDIT CARD IT WAS PURCHASED ON. SORRY FOR ANY INCONVENIENCE. 
Tickets cost $22 in advance, $25 day of show (including all service charges). They are also available by phone through Hold My Ticket at 505-886-1251.
After years of uncertainty including label disputes, unpaid royalties and a surprise (and successful) album drop, illuminati hotties⏤the project of producer/writer Sarah Tudzin⏤have arrived... and she is ready to make some noise. Her new album Let Me Do One More is three years in the making and Tudzin's most defiant and accomplished record to date.
After the success of her debut album, Kiss Yr Frenemies, and coining the term "tenderpunk," illuminati hotties were on their way to recording and releasing a highly-anticipated sophomore album. However, things at the label started to fall apart, and illuminati hotties found themselves stuck in a contract with a label who didn't have the infrastructure to put out the album the band had been crafting for months. "It felt like any momentum came to a screeching halt. It felt painful to pick up a guitar, to write, to record any loose ends that needed to happen to wrap up the album," Sarah recalls.
With the emotional turmoil and uncertainty building over the label situation, Tudzin turned her focus to a new batch of songs that would become FREE I.H. Funneling all the raw feelings and letting go of any inhibitions, illuminati hotties released the collection of songs, carefully not defined as the "new album." The critically-acclaimed, fan favorite, release closed the chapter on the label drama, and opened up the band musically to a whole world of possibilities.
Sarah knew that she didn't want to sign a traditional label deal anymore. After all the work to get herself back creatively, she wanted to maintain as much autonomy and creative control as possible. She started an imprint label, Snack Shack Tracks, and partnered with Los Angeles-based, independent label, Hopeless Records. Together, they're gearing up to release Let Me Do One More.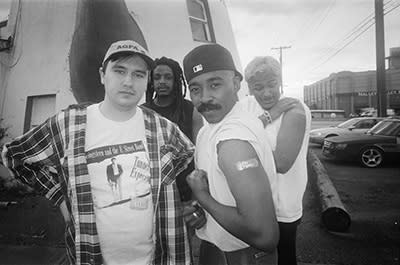 Enumclaw is a rock band based in Tacoma, WA composed of brothers Aramis and Eli and friends Nathan and Ladaniel. The four met playing shows in the Seattle-Tacoma area and bonded over their mutual love for Drake, Nirvana, and 90's R&B. Despite having never played guitar or have any singing experience, frontman Aramis has proclaimed that the band will be the biggest in the world. With critical acclaim from Pitchfork, Gorilla Vs Bear, Stereogum, KEXP, and others, Enumclaw is on their way.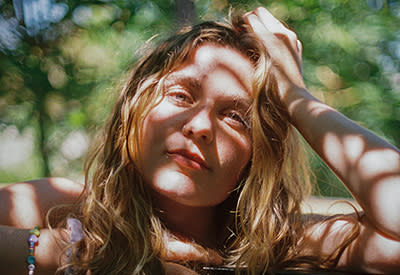 Olivia Barton's 90s-inspired folk-pop songs are stream-of-consciousness journal entries. With grit and radical self-compassion, she asks and answers questions in real time, taking you through "a diary of the healing process" (Sound of Boston). Olivia's debut album I Could Have Smiled at You More is available everywhere, and her sophomore album This is a Good Sign is set to be released late summer 2022.
---