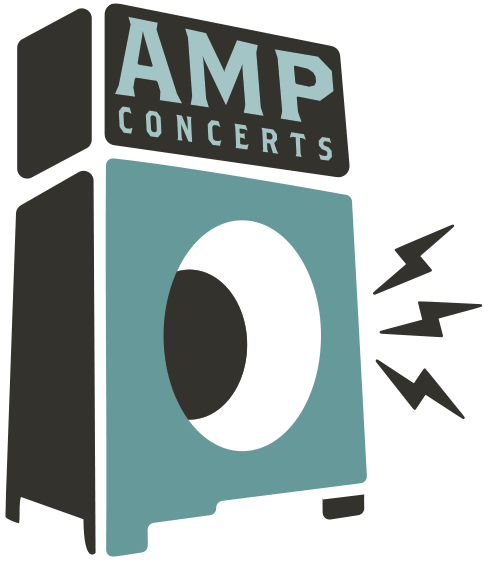 Search
AMP Concert offers innovative and inspiring arts programming throughout New Mexico. A portion of all AMP ticket sales goes to fund free community concerts, workshops, school programs & artist residencies.
AMP Radio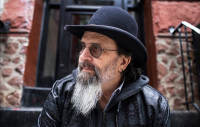 Steve Earle & The Dukes
The Whitmore Sisters
Time: 7:30pm Day: Sunday Doors: 7:00pm Ages: All Ages
This Event Has Ended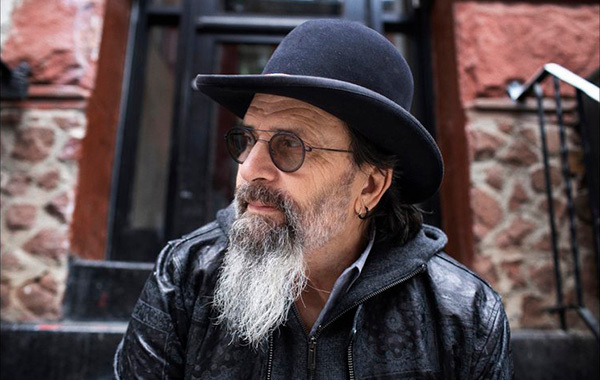 Tickets cost $42, $49 and $59 (plus applicable service charges). They are also available from the Lensic Box Office (505-988-1234).
Last June, Steve Earle traveled to Luckenbach, Texas, about an hour away from where he grew up, to play an outdoor concert celebrating the life of Jerry Jeff Walker. Walker—the colorful cowboy troubadour whose ballad "Mr. Bojangles" marked a new era of imaginative folk songwriting—had died at 78 from throat cancer. His wife Susan threw a party for his fans, with Emmylou Harris, Ramblin' Jack Elliot, Jimmy Buffett all singing Walker's songs and telling stories. "At one time, many of us thought we would live forever," said Susan, who married Walker in 1974. "At least we acted like it. But not one of us thought Jerry Jeff would."
After Walker's memorial, Earle booked time at Electric Lady Studios to make a tribute album of Walker's songs, much like he did on 2009's Townes and 2019's Guy, made after the deaths of Townes Van Zandt and Guy Clark. (Last year, Earle also recorded the heartbreaking J.T., featuring the brilliant songs of his son Justin Townes Earle, who died at 38 years old in 2020). Earle has said these projects were a necessary form of therapy, and they stand as some of his best records.
Jerry Jeff is Steve Earle's 22nd album. He's released nearly an album a year since getting sober in the mid-1990s, LPs ranging from bluegrass to blues to folk to country. One of America's most gifted living songwriters, he is singing better than he ever has, working harder. At the moment, he's writing two books, his second play, and hosts his long-running The Steve Earle Show: Hardcore Troubadour Radio on Sirius XM. Throughout the pandemic, he also hosted Steve Earle's Guitar Town, a YouTube series about his massive instrument collection. "I'm just trying to stay out of trouble," says Earle with a laugh. "If I stay busy, then I'm OK."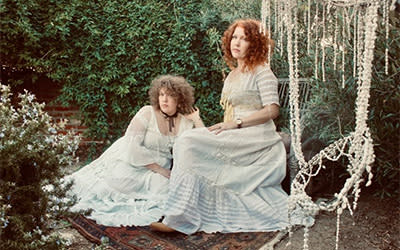 Ghosts are always with us, waiting for the right moment, or reason, to reveal themselves. Then a song, a stretch of road, or someone's laughter hits your ear, and suddenly you're back in the moment, feeling the rush of emotions as if time never moved on. For the Whitmore Sisters, Eleanor and Bonnie Whitmore, two of roots music's most accomplished songwriter/ instrumentalist/ vocalists, the ghosts chose to appear right as Covid became entrenched—when live music evaporated and people were isolated from each other. Bonnie, whose four solo albums are all "state-of-a-real-woman's-heart" jewels, decided to join sister Eleanor and her husband Chris Masterson in their Los Angeles closed circle for a break. Chris, who's recorded four albums with his wife as The Mastersons, saw the visit as an opportunity to issue a practical mandate: If Bonnie was coming, it was time for the sisters to make an album. Not just an album, but "the album"—the musical inevitability that's been simmering since a 22-year-old Eleanor was protecting her curly-headed 15-year-old sister at gigs in local bars. 
---