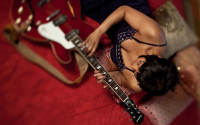 Danielia Cotton
Time: 7:00pm Day: Saturday Doors: 5:00pm Ages: All Ages
This Event Has Ended
Register for the event and we'll also send you updates if there are any schedule changes as well as info on future free Railyard programs and events around Santa Fe and Albuquerque.
Join your Santa Fe neighbors on the Railyard Plaza beside the landmark Water Tower for great FREE concerts all summer long.
Feel free to bring chairs to the concert.
Food and drink are available inside Second Street Brewery and Violet Crown Cinema.
Come down early to get a spot on the Second Street Brewery patio to enjoy a a cold beer with the music!
Violet Crown has patio drink & dining options too.
Ample parking is available in the underground garage just north of REI.
Download a map (JPG) showing all of the Railyard parking and transportation options.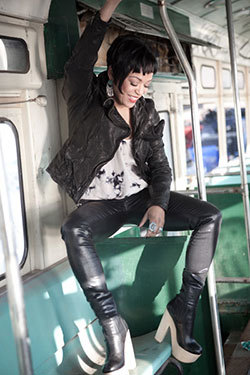 Danielia Cotton is a fiery blues-rock artist who doesn't like comparisons. Although, with the release of her debut disc, she was earning them with such titans as Tina Turner, Janis Joplin, and the Rolling Stones. Cotton grew up in rural Hopewell, NJ, as one of only seven black children at the local high school—thus the title of her first full length album, Small White Town.
Inspiration for a career in music came from her mother, a little-known jazz singer, and two aunts. The three women sang at church with the rest of their sisters in a gospel group called Brooks Ensemble, igniting a passion for inside Cotton to make her own music, her own way. Outside of church, though, her musical tastes leaned in an unlikely direction. AC/DC, Judas Priest, Led Zeppelin, and Todd Rundgren—along with great soul R&B from the likes of Stevie Wonder and Donnie Hathaway—formed the soundtrack to Cotton's youth, and shreds of the hard rock bands' fury and of Rundgren's literate sensitivity shade her songs.
Early adulthood found Cotton and her electric guitar abandoning Hopewell for Manhattan. There she played the rock club circuit, eventually befriending other musicians who which led her eventually to Kevin Salem, of the band Chocolate Genius. Salem produced Small White Town, as well as her latest Gun in Your Hand, a promising album full of hurt and hope. During the time between recording Gun in Your Hand and the critically lauded Rare Child, the singer endured devastating and life-changing loss—the kind that makes you question the universe, your sanity and your choices. 
It's the kind of real life stuff that might've knocked the wind out of a weaker person's sails, but Cotton established a wealth of inner strength as the child of a single mom raising several kids. "(When we'd get hurt) my mom would say, 'Get up. Are you bleeding? No? Alright, you're fine,'" she explains. "It makes you realize you can get knocked around and you're going to be OK. Those are the times where you gain character and they enable you later in life to have the strength to get through the real stuff."
Those moments exist on Gun in Your Hand as what Cotton calls "minutes"—those periods when life feels completely and utterly overwhelming. 
She has since released The Real Book and Woodstock Session, also with Kevin Salem. She is currently working on her next original album and promises some interesting new turns. Her current single form that upcoming album Anything but Ordinary, hints at just that.
---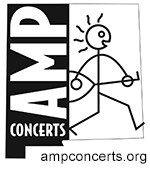 loading tweets
Coming Up