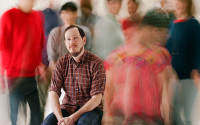 Vetiver
Tall Tales and the Silver Lining
Time: 7:30pm Day: Sunday Doors: 6:30pm Ages: All Ages
This Event Has Ended
Tickets are $12 in advance, $17 day of show (including all service charges). They are also available through Hold My Ticket (112 2nd St SW), 505-886-1251, Monday to Friday 9 AM - 6 PM, Sat & Sun 11 AM - 6 PM.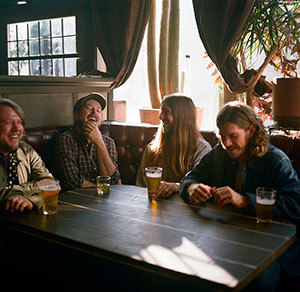 Vetiver [web site | Amazon.com], the San Francisco indie-folk/rock band formed by Andy Cabic, has developed a considerable following and critical accolades for its unique brand of naturalismo/West Coast country. Originally from Virginia, Cabic attended college in Greensboro, North Carolina—where he played in an indie rock group called The Raymond Brake—before relocating to the Bay Area. With a long history of collaborative work with freak-folk artists such as Devendra Banhart and Joanna Newsom, Cabic has assembled an all-star cast to play a brand of often-emulated, never-duplicated glowing indie folk. Since 2004's debut album Vetiver, the band has released five more full-length albums (including their latest, Complete Strangers), toured with the likes of Morrissey, the Black Crowes and the Shins, and has performed on stage with everyone from Bright Eyes to Juana Molina.
"Vetiver is what I've been calling my songs and recordings since about 2003 or so. I live in San Francisco, have since 1998. My touring band and the musicians I've recorded with over the years are always changing, though many friends and players have stayed with me over albums and tours. The one constant has been Thom Monahan, who has engineered and co-produced every Vetiver album. Thom lives in L.A., where most of Complete Strangers was recorded.
"The songs on Complete Strangers bear some resemblance to the album's title. They share things in common but come from different places, different times. 'Stranger Still' is an anthem for insomniacs, illuminating the hours when the world exceeds our grasp. 'From Now On' rings out some emotional tinnitus, the moment a night runs away from you, when freedoms turn into responsibilities. The album builds around dualities, the way people pair at parties. 'Current Carry' percolates with the confidence of love, while 'Confiding' reveals how vulnerable we are chasing love. 'Backwards Slowly' and 'Edgar' are vignettes of transition, more ebb than flow. As with many of Vetiver's better moments, sunshine is only a chord away from melancholy. An introspective lyric underlies an extroverted chorus. Subtlety tries to be outgoing, loneliness familiar, in an effort to connect the dots of life's ellipsis.
"I'm still figuring the album out. It feels like someone I've just met yet known for a long time."
—Andy Cabic
"Complete Strangers is one of those collections where over the course of several listens each song enjoys time as being considered the high point of the album only for another track to supplant it soon after... Vetiver may have just made one of the albums of the year." (musicOMH)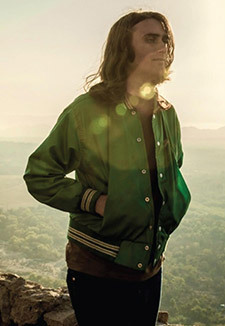 Tall Tales and the Silver Lining is a Los Angeles-based band led by songwriter Trevor Beld Jimenez. Beld Jimenez grew up on the sounds of 70s AM radio, along with L.A. classics like Jackson Browne, Court and Spark-era Joni Mitchell, Neil Young & Crazy Horse, and The Byrds. His music incorporates all of that—classic songwriting, great playing, simple, hook-heavy arrangements and thoughtful production—but updates the sound for today. It's straightforward, heartfelt rock & roll, ten songs of love and loss, ocean-scented breezes and the hum of the open road beneath your wheels.
"Los Angeles songwriter Trevor Beld Jimenez writes radio hits for a bygone era. He and his band of merrymakers... channel that Laurel Canyon soft-rock vibe from mid-1970s. 'Something To Believe In'... is just about the sweetest melody I've heard in forever." (NPR Music)
---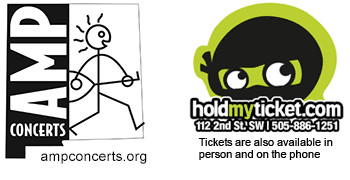 loading tweets
Coming Up