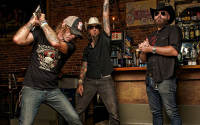 Supersuckers
Jesse Dayton
Time: 8:00pm Day: Monday Doors: 7:00pm Ages: All Ages
This Event Has Ended
Tickets are $19 in advance, $22 day of show (including all service charges). They are also available through Hold My Ticket (112 2nd St SW), 505-886-1251, Monday to Friday 9 AM - 6 PM, Sat & Sun 11 AM - 6 PM.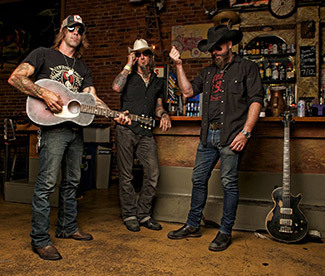 You've heard our name, you've seen our records, our t-shirts and our stickers. We're probably the favorite band of someone you know and yet maybe we're still a mystery to you. Well my friend, that's okay, you're at the right place to get to know the greatest rock-n-roll band in the world, The Supersuckers [web site | Amazon.com]. And the next time you see the Supersuckers name, whether it's in the record store, online somewhere, or on the marquee at your local rock club, know that there's some quality, honest, ass-kicking, hard working individuals behind it all trying to make your life a little better through the "Evil Powers Of Rock-n-Roll" (and the occasional detour into the country music, of course) and we'd love nothing better than to have you there with us! Just remember to wear clean underwear, because we're gonna rock your pants right off of you.
"Since the veteran Seattle-by-way-of-Tucson punk rocking Supersuckers never do things in a small way, they have been—with apologies to Donny and Marie—a lot country and a lot rock and roll for decades. For their first album since 2013's roaring Get the Hell, the Eddie Spaghetti-led three piece dons their C&W hats for this typically in your face offering that shows why they have been one of Americana's most uncompromising acts for a quarter century. Like Motorhead, whose Lemmy is namechecked in the updated lyrics to Hank Williams Jr.'s 'All My Rowdy Friends (Have Settled Down),' the irrepressible Supersuckers have maintained a large enough cult following to keep them a working entity looking for that hit unlikely to arrive.
"But if success doesn't seem probable for this raggedy bunch, it also hasn't stopped them from criss-crossing the country for over two decades while releasing a steady stream of studio albums, EPs (famously with Steve Earle), live discs and singles, not to mention backing up  Willie Nelson on 'The Tonight Show.' Founder Spaghetti—the only original member—isn't even letting stage-3 throat cancer get him down as the band's fans have already raised close to $60,000 towards his medical fund."
—American Songwriter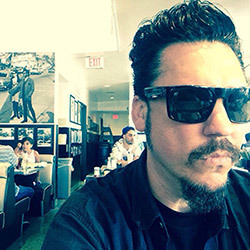 Jesse Dayton has been building a cult following around the globe playing festivals in North America and Europe for years with his guitar shredding, country-infused, Americana sound. As a critic's darling for his first record on Justice Records, Raisin' Cain (1995), and a number one Americana radio ranking, Jesse was hired at a young age to play lead guitar on some of the last recordings by country legends Waylon Jennings, Ray Price, Johnny Bush, Willie Nelson & Glen Campbell. He's also been featured in many guitar magazines.
Sensing a shift in the music business climate, Jesse formed his own label in 2002, Stag Records, and began his most prolific recording period. While recording five solo records, one duet record, one live record, all on Stag, as well as two soundtrack recordings (Devil's Rejects, Halloween 2) for rocker/director Rob Zombie, Jesse managed to act in movies and music videos, produce several records for other artists (the latest being Supersuckers front man Eddie Spaghetti's The Value Of Nothing on Bloodshot Records), write two screenplays, and most recently wrote and directed a new horror movie, "Zombex," starring Malcolm McDowell, Sid Haig, John Doe, and Lew Temple ("Walking Dead"). All while still performing 150 shows per year.
---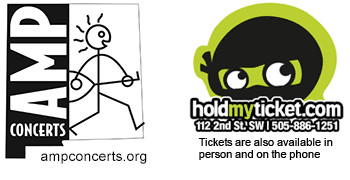 loading tweets
Coming Up