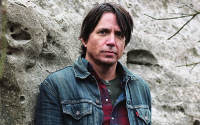 Levitt AMP Santa Fe Music Series
The Ian Moore Band
John Kurzweg Band
Time: 7:00pm Day: Saturday Doors: 6:00pm Ages: All Ages Price: FREE
This Event Has Ended
Register for the event and we'll also send you updates if there are any schedule changes as well as info on future free Railyard programs and events around Santa Fe and Albuquerque.
Join your Santa Fe neighbors on the Railyard Plaza beside the landmark Water Tower for great FREE concerts all summer long.
Feel free to bring chairs to the concert.
Food and drink are available inside Second Street Brewery and Violet Crown Cinema.
Come down early to get a spot on the Second Street Brewery patio to enjoy a a cold beer with the music!
Violet Crown has patio drink & dining options too.
Ample parking is available in the underground garage just north of REI.
Download a map (JPG) showing all of the Railyard parking and transportation options.
Due to a scheduling conflict, Alex Maryol is not able to perform at this show. We are pleased to have the John Kurzweg Band instead.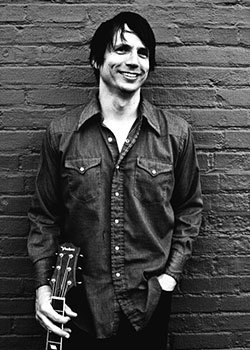 Since his arrival as a solo artist in 1993 and his self-titled debut on Capricorn Records, Texas music star Ian Moore has been on a journey of perpetual forward motion and constant change. That record included the hits "Satisfied" and "Blue Sky," and even featured the track "Harlem," which was made into a music video by rap icon Ice Cube.
Moore's new Strange Days album was birthed by Ian channeling all of the influences from his childhood, soul music and the blues. All the while, carrying forward the hard-earned life lessons acquired on said journey—that allow him to infuse these songs with a depth that only comes from many years and countless miles. Moore's ability to straddle genres like a Neil Young or a Jack White is obvious.
By paying tribute to such luminaries as Curtis Mayfield, Otis Redding, Aaron Neville and Sly Stone, Ian Moore can offer music politically charged at times, as well as heartfelt love songs filled with emotion and purpose.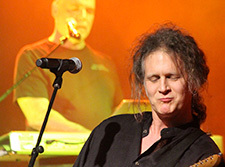 John Kurzweg is a multi-platinum record producer and multi-instrumentalist/singer/songwriter who first became known for his work with successful post-grunge band Creed in the late 1990s and early 2000s. Three of Creed's records which Kurzweg produced & mixed were certified multi-platinum, and helped Creed achieve worldwide popularity. Kurzweg has also produced other popular rock artists such as Puddle of Mudd, Godsmack, and Eagle Eye Cherry.
Kurzweg, who in the late 80s signed with Atlantic Records as a solo artist, continues recording & performing his own brand of rock music and can often be found playing various venues around the Santa Fe area (and FL in the winter!). And of course, John still finds time on the other side of the glass producing & mixing for various current artists and still living the studio life.
The Levitt AMP Santa Fe Music Series is supported in part by the Mortimer & Mimi Levitt Foundation, a private foundation that empowers towns and cities across America to transform underused public spaces into thriving destinations through the power of free, live music. In 2017, more than 450 free Levitt concerts will take place in 22 towns and cities, all featuring a rich array of music genres and high caliber talent. Learn more at levitt.org.
---

loading tweets
Coming Up