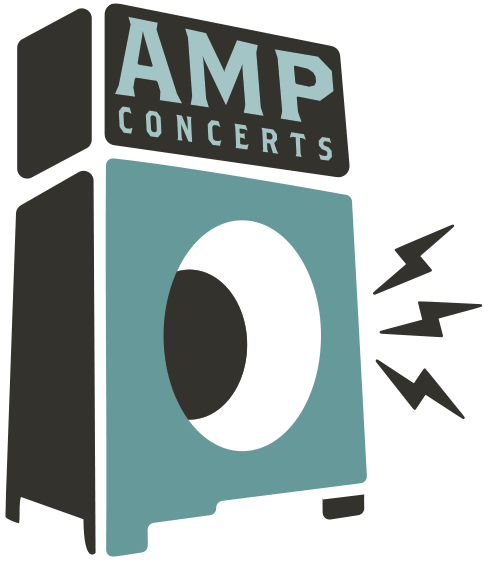 Search
AMP Concerts offers innovative and inspiring arts programming throughout New Mexico. A portion of all AMP ticket sales goes to fund free community concerts, workshops, school programs & artist residencies.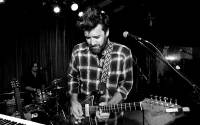 Levitt AMP Santa Fe Music Series at the Santa Fe Railyard
Bob Schneider & his band - FREE SHOW
Joe West and Friends
Time: 7:00pm Day: Saturday Doors: 6:00pm Ages: All Ages Price: FREE
This Event Has Ended
The Levitt AMP Santa Fe Music Series is supported in part by the Mortimer & Mimi Levitt Foundation, a private foundation that empowers towns and cities across America to transform underused public spaces into thriving destinations through the power of free, live music. In 2018, more than 150 free Levitt concerts will take place in 15 towns and cities, featuring a rich array of music genres and high caliber talent. Learn more at levitt.org.
Register for the event and we'll also send you updates if there are any schedule changes as well as info on future free Railyard programs and events around Santa Fe and Albuquerque.
Join your Santa Fe neighbors on the Railyard Plaza beside the landmark Water Tower for great FREE concerts all summer long.
Feel free to bring chairs to the concert.
Food and drink are available inside Second Street Brewery and Violet Crown Cinema.
Come down early to get a spot on the Second Street Brewery patio to enjoy a a cold beer with the music!
Violet Crown has patio drink & dining options too.
Ample parking is available in the underground garage just north of REI.
Download a map (JPG) showing all of the Railyard parking and transportation options.
Bike to the Railyard this summer. We are encouraging safe bicycling to the Railyard Series using the Acequia Trail and St Francis Underpass. "Bike Valet" available on site by donation supporting multiple bicycle advocacy organizations and charities. Powered by Mellow Velo!
This event is part of Santa Fe Music Week. Click here for more Music Week activities.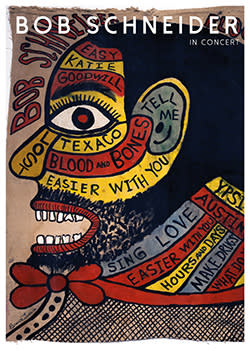 In retrospect, it appears inevitable that Bob Schneider would become an artist. He was born in Michigan and raised in Germany, where his father pursued a career as a professional opera singer. As a boy, Schneider studied piano and guitar, often performing at family parties and backing his father on drums at nightclubs throughout his youth in Germany and Texas. He went on to study art—his other primary passion and avocation—at the University of Texas El Paso, before moving to Austin and establishing himself as a musician. He performs relentlessly, writes songs compulsively, writes poetry and regularly shows his visual art in galleries around Austin. With Blood and Bones, Schneider further cements his reputation as one of the most versatile, inventive and engaging songwriters working today. 
Recorded quickly with producer Dwight Baker, who has worked on Schneider's last 6 releases, Blood and Bones highlights the chemistry that Schneider and his backing band of Austin's very best musicians have developed while relentlessly playing live, most notably at the monthly residency Schneider has held at Austin's Saxon Pub for the last 17 years. "I didn't want to overthink the songs," Schneider says. "I really respect Dwight's ability to make great calls when it comes to what works and isn't working when we are recording the songs. I felt pretty good about the quality of the songwriting, so I figured that would come through in the end if we just went in and played them the way I do live."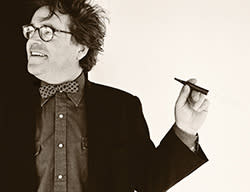 Joe West is an award-winning songwriter and performer based in Santa Fe. His music has been described as "theatrical folk music" but is influenced by both country and rock.
Joe has toured extensively throughout the United States and Europe, sharing the stage with the likes of Peter Rowan, Arlo Guthrie, and Violent Femmes. He has created 9 full length CDs of his original music and several music videos.
Most recently Joe has returned to his theatrical roots and has created The Theater Of Death, a theater company which performs Joe's original dark horror/comedies with original live music.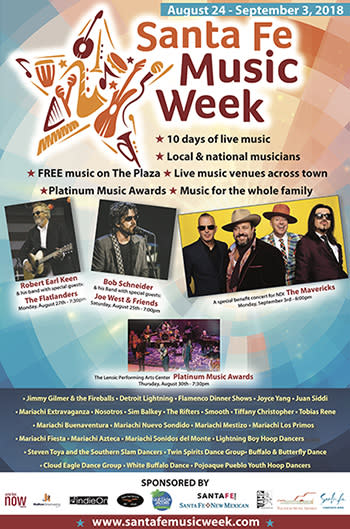 ---