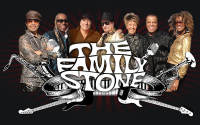 The Town of Taos Presents:
FREE Fourth of July Celebration
featuring Rock and Roll Hall of Fame Members and R&B/Funk legends The Family Stone
Special Guests Baracutanga and The Damn Band, Followed by Fireworks!
Time: 4:30pm Day: Wednesday Doors: 4:00pm Ages: All Ages
This Event Has Ended
The Town of Taos Facilities and Events Department, Taos Volunteer Fire Department and AMP Concerts presents THE FAMILY STONE and Fireworks at Kit Carson Park.
Bring a lawn chair, a blanket, a picnic basket, your family and friends.  
A spectacular fireworks display hosted by the Taos Volunteer Fire Department will cap off the evening. This celebration will offer locals and visitors a safe, patriotic fun-filled experience. The BEST viewing of the fireworks show will be from Kit Carson Park.    
Remember that pets are sensitive to fireworks and large crowds. We recommend that you keep your pets indoors after dusk. 
The Town of Taos, Taos Volunteer Fire Department and AMP Concerts wishes everyone a safe and happy 4th of July.
Lawn/Camp Chairs Welcome.
In-and-out access is allowed for this show.
Register for the event and we'll also send you updates if there are any schedule changes as well as info on future programs and events around Taos, Santa Fe and Albuquerque.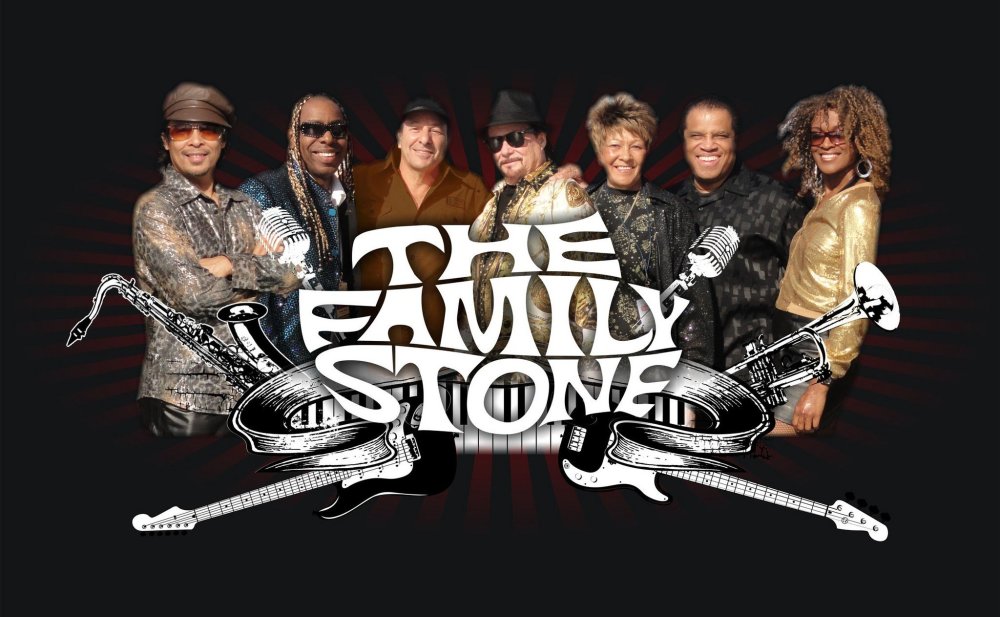 Rock & Roll Hall of Fame inductees, R&B Pioneer Award Winners, and original founding members of Sly & The Family Stone Jerry Martini and Greg Errico, who together were part of the first inter-racial, inter-gender, mainstream major band in Rock & Roll history, bring you the chart-topping hits of Sly & The Family Stone.
 Hear legendary anthems like "I Want to Take You Higher," "Everyday People," "Thank You Falettinme Be Mice Elf Agin," "Dance To The Music," "Hot Fun In The Summertime," "Family Affair," "Sing a Simple Song," and many other instantly recognizable tunes from their vast catalog of albums, including the album STAND which, in 2015, was declared a National Treasure, preserved in The United States Library of Congress. In 2015, STAND was also inducted into The Grammy Hall of Fame.
These veteran San Franciscan Funksters are joined by the powerful voices of Phunne Stone (The multi-talented daughter of Sly Stone and the late great Cynthia Robinson) and Swang Stewart on vocals. They bring you a message of peace, love, and social consciousness through musical harmony with some of the funkiest players of all time. Big Guns of Funk like Nate Wingfield on the guitar, Jimmy McKinney on keys, and Musical Director Blaise Sison on bass add the proper pocket to the raw Family Stone sound.
They present an explosive set of their Psychedelic Funk classic hits of the 60s and 70s. The raw, unfiltered original sound that became part of the essential building blocks of many, if not most, of the great modern artists' toolkits. Sampled and covered by major artists around the world, the influence of their music and sound is immeasurable in the development of modern music as we know it today.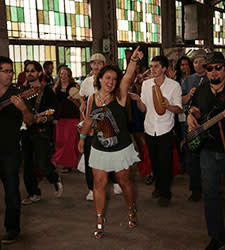 Baracutanga is a seven-piece band representing four different countries (Bolivia, Ecuador, Peru, USA) that prides itself on arranging traditional South American rhythms in new and interesting ways, such as huayño and cumbia with Middle-Eastern darbuka or mixing Afro-Cuban bata and Afro-Peruvian festejo with Andean zampoñas, among several other rhythmic combinations. This kind of experimentation, coupled with blending ancestral traditions with a modern sensibility, has resulted in an exciting and distinct Latin flavor all its own that leaves dancing crowds always wanting more. Lyrically and musically, Baracutanga proposes to build bridges between the south and the north, overcoming the barriers of discrimination. Aside from their affinity and respect for native rhythms from the lands of their ancestors, the group finds common ground in creating songs those cross-linguistic and cultural barriers, promoting intercultural experiences that empower Latinos with a positive message of self-affirmation.
---

loading tweets
Coming Up