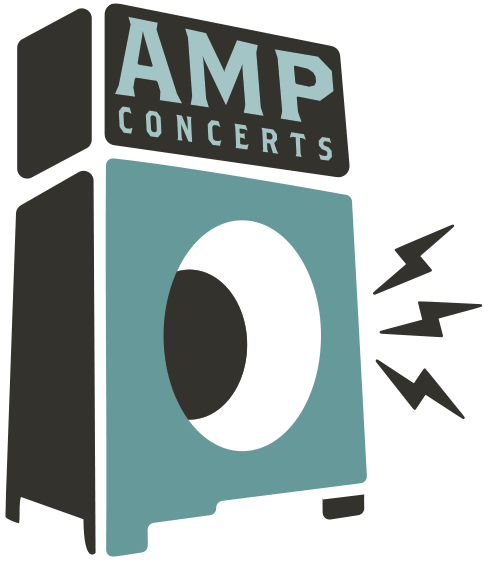 Search
AMP Concert offers innovative and inspiring arts programming throughout New Mexico. A portion of all AMP ticket sales goes to fund free community concerts, workshops, school programs & artist residencies.
AMP Radio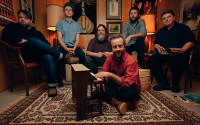 Trampled By Turtles - SOLD OUT!
Time: 8:00pm Day: Sunday Doors: 7:00pm Ages: All Ages
This Event Has Ended
Tickets are $35 in advance, $38 day of show (including all service charges). They are also available by phone through Hold My Ticket at 505-886-1251.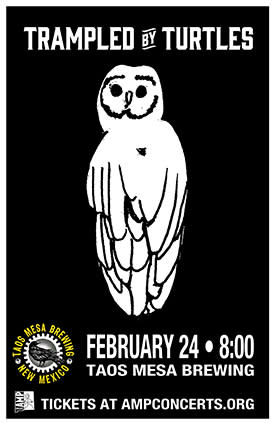 Trampled by Turtles are from Duluth, Minnesota, where frontman Dave Simonett initially formed the group as a side project in 2003. At the time, Simonett had lost most of his music gear, thanks to a group of enterprising car thieves who'd ransacked his vehicle while he played a show with his previous band. Left with nothing more than an acoustic guitar, he began piecing together a new band, this time taking inspiration from bluegrass, folk, and other genres that didn't rely on amplification. Simonett hadn't played any bluegrass music before, and he filled his lineup with other newcomers to the genre, including fiddler Ryan Young (who'd previously played drums in a speed metal act) and bassist Tim Saxhaug. Along with mandolinist Erik Berry and banjo player Dave Carroll, the group began carving out a fast, frenetic sound that owed as much to rock & roll as bluegrass.
Trampled by Turtles released their first record, Songs from a Ghost Town, in 2004. In a genre steeped in tradition, the album stood out for its contemporary sound, essentially bridging the gap between the bandmates' background in rock music and their new acoustic leanings. It wasn't until 2008 and the band's fourth release, Duluth, that Trampled by Turtles received recognition by the bluegrass community. Duluth peaked at number eight on the Billboard bluegrass chart and paved the way for a number of festival appearances. Two years later, their crossover appeal landed them at number 32 on the Billboard 200 pop charts upon the release of their sixth album, Stars and Satellites. In addition to major bluegrass and folk festivals, they began showing up at Coachella, Bumbershoot, and Lollapalooza. The darker-toned Wild Animals bettered its studio predecessor on the album charts, reaching number 29. Their latest album, Life Is Good On The Open Road (May 2018), was described as "among [their] best efforts yet" by Glide Magazine.
---