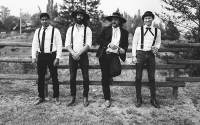 The Dead South
Wood & Wire
Time: 7:00pm Day: Monday Doors: 6:30pm Ages: 21+ without parent or guardian
This Event Has Ended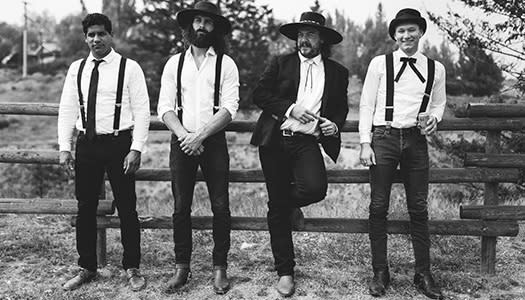 Tickets are $24 in advance, $27 day of show (including all service charges). They are also available by phone through Hold My Ticket at 505-886-1251. 21+ ages.
The Bridge outdoor venue is a unique, open-air space with mountains on one side and an award-winning brewery on the other. The show will be held rain or shine.
NO CHAIRS * NO DOGS PLEASE
Try not to step on the chalk outlines when navigating through prairie pickers The Dead South's catalogue. Over the course of two full-length albums, it's true that the villainous, murderous match-strikers and revenge-takers outnumber those with good intentions, but in the end, no heinous act goes unpunished.
The Dead South, a gold-rush-vibing four-piece acoustic bluegrass set from Saskatchewan, infuse the genre's traditional trappings with an air of frontier recklessness, whiskey breakfasts and grizzled tin-pan showmanship. The sound, build on a taut configuration of cello, mandolin, banjo and guitar, speeds like a train past polite definitions of bluegrass into the grittier, rowdier spaces of the traditional world.
Currently one of the hottest tickets on both sides of the Atlantic, The Dead South's rise to touring juggernaut status is in part a very modern music biz fairytale, an algorithm-breaking success story in a one hundred-million view YouTube hit. The other factor, one simpler to see in terms of cause and effect, is their actual show—on stage they deliver, show after sold-out show, a relentlessly great, high-energy frenzy that has resulted in nearly 50,000 tickets sold in 2018. The numbers are adding up for this Billboard-charting, JUNO Award-winning, Next Big Sound Trendsetting, Road Gold certified band.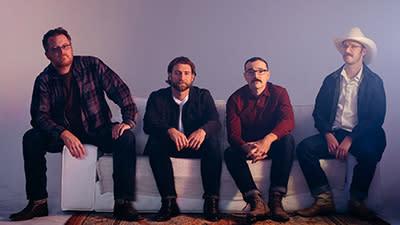 The Texas songwriter tradition casts a long shadow today, and Austin-based Americana roots juggernauts Wood & Wire could easily rattle off a long list of songwriters that inspire them, from Willie Nelson to James McMurtry and everyone in between. But ask them about what it is about Texas that brought us so many great songwriters, and they stop cold. That's because they don't romanticize their culture or their past; they're too busy working their asses off making new music, writing new songs. This isn't a land made for quiet reflection, it's a land made for hard work.
Respect for honest labor is a central theme in Wood & Wire's 2018 Grammy-nominated album for "Best Bluegrass," North of Despair, with songs populated by people like songwriter Tony Kamel's own grandfather, who built the family's hunting lodge in Llano, Texas with his own two hands. The characters on the album live large, and aren't afraid to share their opinions about the modern world. This kind of vivid, haunting songwriting focused on lives spent deep in the countryside is a hallmark of Texas songwriting. But it's the melding of this hard country songwriting with high-octane bluegrass instrumentation that makes for Wood & Wire's signature sound.
---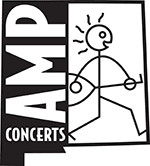 loading tweets
Coming Up