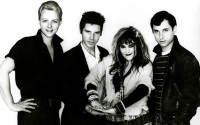 X
Folk Uke
Time: 7:30pm Day: Wednesday Doors: 6:30pm Ages: 21+ Ages
This Event Has Ended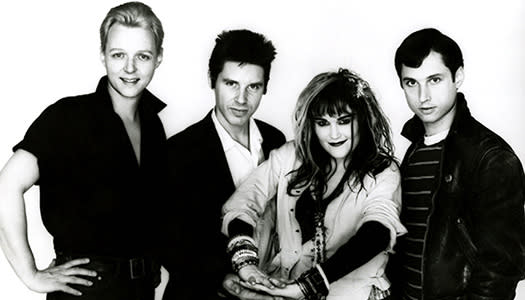 Tickets are $30 in advance, $35 day of show (including all service charges). They are also available by phone through Hold My Ticket at 505-886-1251. 21+ ages.
The Bridge outdoor venue is a unique, open-air space with mountains on one side and an award-winning brewery on the other. The show will be held rain or shine.
Four decades after the inception of X, one thing is clear: X was not only one of the most influential bands to crash out of the punk movement of the late '70s, but the band's music continues to be sonically groundbreaking today. Songs written during the group's inception are as relevant and inventive today as they were in 1977.
The band's early albums, Los Angeles (1980), produced by Ray Manzarek of the Doors, Wild Gift (1981), and Under the Big Black Sun (1982) explored dark love and an even darker L.A. with the unflinching eye of a Raymond Chandler novel. Doe and Cervenka would marry and later divorce, but they'd always remain soulmates. As they released each ensuing album, the band continued to grow sonically and politically, fearlessly mixing genres without ever losing its center.
Exene: "It's the best time for X right now. Everyone's really open-minded, and we've stuck it out so long. We're just gonna keep doing it, and we're never gonna be able to stop."
D.J. Bonebrake: "All I can say is the band sounds better now than it did 30 years ago. We're a tighter band, because of all our experience and we have a lot of energy. Exene's a better singer than ever before and John sounds amazing. Billy's in a really good place. Everyone's in a positive mood, and you can hear it when we're on stage."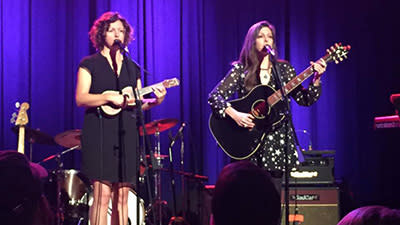 It was 1998 in San Diego's Gaslamp Quarter when Cathy Guthrie and Amy Nelson met at a bar... where they both worked. One was a tramp and one was devastatingly pure. With a ukulele and an acoustic guitar, they formed a band for the same reason kids join gangs—just to survive, but also to unleash the brilliance that was poking them from within.  
Don't believe the rumors. Folk Uke is not totally amazing. They're just kind of amazing. If you find yourself at a Folk Uke show, you are in for a treat—but maybe not the kind of treat that you like the taste of. Come to a show and see for yourself. 
---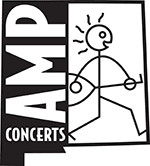 loading tweets
Coming Up