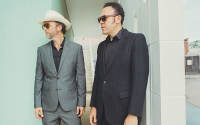 The Nature Conservancy presents
Greyhounds - FREE SHOW
Shake Alert
2019 Levitt AMP Santa Fe Music Series at the Santa Fe Railyard
Time: 7:00pm Day: Saturday Doors: 6:00pm Ages: All Ages
This Event Has Ended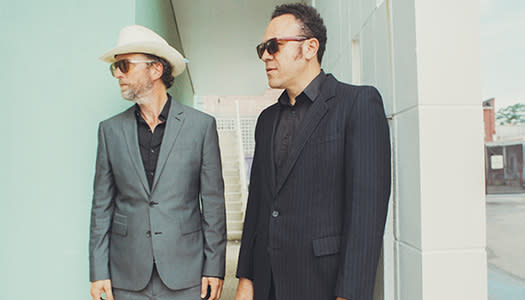 The Levitt AMP Santa Fe Music Series is supported in part by the Mortimer & Mimi Levitt Foundation, a private foundation that empowers towns and cities across America to transform underused public spaces into thriving destinations through the power of free, live music. In 2019, 180 free Levitt concerts will take place in 18 towns and cities, featuring a rich array of music genres and high caliber talent. Learn more at levitt.org.
Register for the event and we'll also send you updates if there are any schedule changes as well as info on future free Railyard programs and events around Santa Fe and Albuquerque.
Join your Santa Fe neighbors on the Railyard Plaza beside the landmark Water Tower for great FREE concerts all summer long.
Feel free to bring chairs to the concert.
Food and drink are available inside Second Street Brewery and Violet Crown Cinema.
Come down early to get a spot on the Second Street Brewery patio to enjoy a a cold beer with the music!
Violet Crown has patio drink & dining options too.
Ample parking is available in the underground garage just north of REI.
Download a map (JPG) showing all of the Railyard parking and transportation options.
As Greyhounds, guitarist Andrew Trube and keyboardist Anthony Farrell have been making music and touring for 15 years while refining and developing a sound Trube describes as "Hall and Oates meet ZZ Top." During their long musical partnership, the Austin-based duo have written songs for, among others, Derek Trucks and Susan Tedeschi, toured with "American Idol" winner Taylor Hicks, and for several years worked together as part of JJ Grey and Mofro.
"Andrew Trube and Anthony Farrell are musicians' musicians... On the follow-up to 2016's Change of Pace, seventh album Cheyenne Valley Drive, their breadth of experience imbues every groove... Adding drummer Ed Miles, the threesome stomps through scorched Texas blues on Highway 66 stretches of guitar and keyboards with Memphis City soul as their north star."
—Austin Chronicle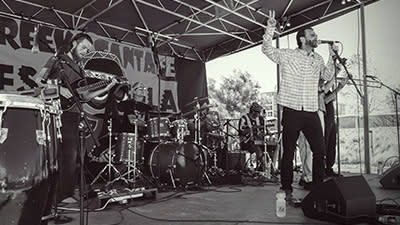 Shake Alert, Santa Fe's newest and probably ONLY Afrobeat-inspired funk band, is a happy explosion of musical energy and invention that draws from the diverse experiences of its members. In other bands, they've played everything from heavy rock & punk to authentic Brazilian street music to brainy avant-garde jazz. In Shake Alert, their prime directive is to throw down some filthy raw funk and get you up off your butt and onto the dance floor! They're not a cover band, and all of their music is all-original, and all home-grown in New Mexico.
---


Official Hotel of the Railyard Series

loading tweets
Coming Up