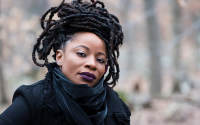 The Nature Conservancy presents
Jambo Café 10th Anniversary Celebration featuring Natu Camara - FREE SHOW
Wassa Ensemble
2019 Levitt AMP Santa Fe Music Series at the Santa Fe Railyard
Time: 7:00pm Day: Saturday Doors: 6:00pm Ages: All Ages
This Event Has Ended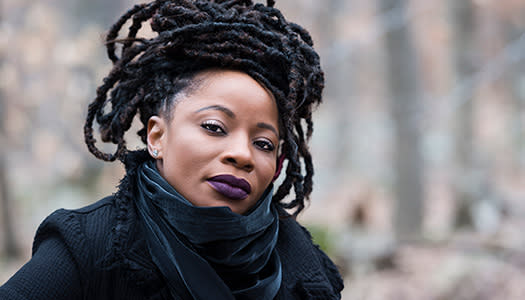 The Levitt AMP Santa Fe Music Series is supported in part by the Mortimer & Mimi Levitt Foundation, a private foundation that empowers towns and cities across America to transform underused public spaces into thriving destinations through the power of free, live music. In 2019, 180 free Levitt concerts will take place in 18 towns and cities, featuring a rich array of music genres and high caliber talent. Learn more at levitt.org.
Register for the event and we'll also send you updates if there are any schedule changes as well as info on future free Railyard programs and events around Santa Fe and Albuquerque.
Join your Santa Fe neighbors on the Railyard Plaza beside the landmark Water Tower for great FREE concerts all summer long.
Feel free to bring chairs to the concert.
Food and drink are available inside Second Street Brewery and Violet Crown Cinema.
Come down early to get a spot on the Second Street Brewery patio to enjoy a a cold beer with the music!
Violet Crown has patio drink & dining options too.
Ample parking is available in the underground garage just north of REI.
Download a map (JPG) showing all of the Railyard parking and transportation options.
Jambo Café 10th Birthday Party Concert and Community Celebration!
In 2006, Natu Camara led West Africa's first all-female hip-hop group, The Ideal Black Girls. Their breakout album, Guineya Momonera (It's Not a Shame to Be a Woman), a women's rights anthem, sold over 2 million units and made the young group instant celebrities. The girls' tiger-like stage performances and powerfully sung lyrics inspired a whole new generation, earning them respect across Guinea and beyond.
After Natu tragically lost her husband, she made New York her home and began writing and recording new material that drew on her musical roots and the influence of Guinean artists such as Bombino, Bembeya Jazz and Mory Kante. Now, Natu has woven the intense musical journey of her life into her first solo album, Dimedi (Child). Recorded in Mali at Salif Keita's legendary Moffou Studio with many members of his band, Dimedi (Child) is a beguiling masterpiece of Afro-rock, pop and soul performed in 5 languages. Arriving in the studio alone with her guitar and a handful of songs, Natu has declared her presence once again on the world stage. Her inventive vocal arrangements give power and sweetness to the meaningful stories she shares throughout the entire breadth of the album. Her songs vibrate with memorable hooks and pulsating rhythms, taking on major social and political issues of our times.
Natu, known as "the beloved rap queen," has transformed into a singer and songwriter of rousing strength and significance. Her work incorporates social and political issues, empowering women and children and encouraging everyone to break the mold and live free. Guitar in hand, Natu emerges on the world stage with heart and soul in her music, calling for unity.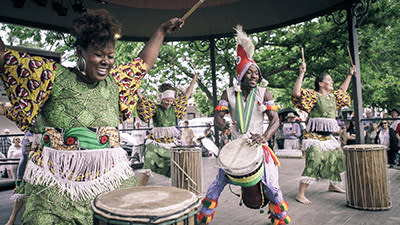 Wassa Ensemble will open the show. Wassa Ensemble was founded by master artist Ibrahimasory "Soriba" Fofana from Guinea, West Africa. "Wassa Wassa" is cry of celebration translated as Happy Happy! The ensemble was created out of the artist's life work as musician in the city of Conakry, Guinea, and aims to portray the essence and spirit of West African dance and music. Wassa's vision is to bring people together in sharing the rich traditions of music, dance and songs of Guinea, West Africa. "WONTANARA": We Are Together.
---


Official Hotel of the Railyard Series

loading tweets
Coming Up