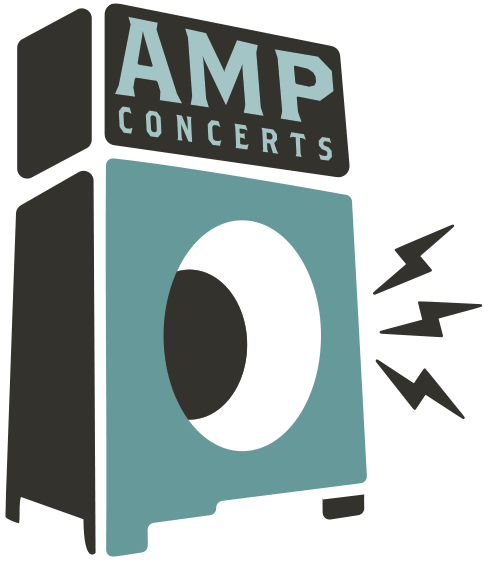 Search
AMP Concert offers innovative and inspiring arts programming throughout New Mexico. A portion of all AMP ticket sales goes to fund free community concerts, workshops, school programs & artist residencies.
AMP Radio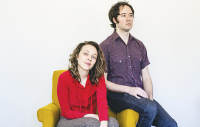 Mandolin Orange
Kate Rhudy
Time: 7:30pm Day: Tuesday Doors: 6:30pm Ages: All Ages
This Event Has Ended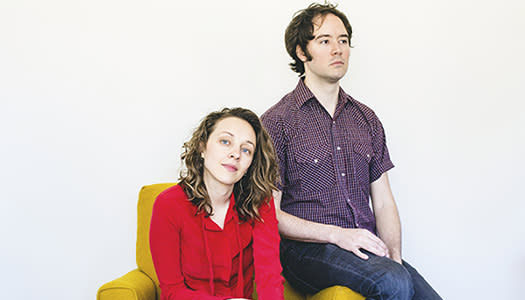 Tickets cost $22.50, $30, and $35 (plus applicable service charges). They are also available by phone through Hold My Ticket at 505-886-1251.
Mandolin Orange's music radiates a mysterious warmth—their songs feel like whispered secrets, one hand cupped to your ear. The North Carolina duo have built a steady and growing fanbase with this kind of intimacy, and on Tides of a Teardrop, it is more potent than ever. By all accounts, it is the duo's fullest, richest, and most personal effort. You can hear the air between them—the taut space of shared understanding, as palpable as a magnetic field, that makes their music sound like two halves of an endlessly completing thought. Singer-songwriter Andrew Marlin and multi-instrumentalist Emily Frantz have honed this lamp-glow intimacy for years.
On Tides of a Teardrop, Marlin wrote the songs, as he usually does, in a sort of stream of consciousness, allowing words and phrases to pour out of him as he hunted for the chords and melodies. Then, as he went back to sharpen what he found, he found something troubling and profound. Intimations of loss have always haunted the edges of their music, their lyrics hinting at impermanence and passing of time. But Tides of a Teardrop confronts a defining loss head-on: Marlin's mother, who died of complications from surgery when he was 18.
These songs, as well as their sentiments, remain simple and quiet, like all of their music. But beneath the hushed surface, they are staggeringly straightforward. "I've been holding on to the grief for a long time. In some ways I associated the grief and the loss with remembering my mom. I feel like I've mourned long enough. I'm ready to bring forth some happier memories now, to just remember her as a living being."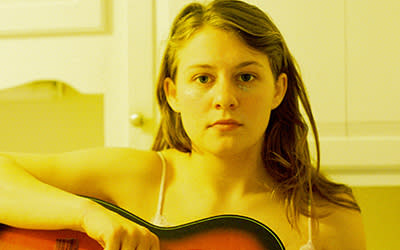 Raleigh-based folk pop songwriter Kate Rhudy worked alongside collaborator and producer Andrew Marlin of Mandolin Orange to create her 2017 debut, Rock N' Roll Ain't For Me, which earned Rhudy kudos from WUNC and INDY Week as "one of the Triangle's sharpest young songwriters."
Rhudy's raw commentary on drinking too much in college and making out with your friends, to shedding your morning skin to make room for the softness of another human being, earned her recognition from She Shreds: "Kate Rhudy is changing the name of country by doing things her own way." The Strangers Almanac added, "For those tired of Americana music from the male perspective, give Kate Rhudy's debut a shot."
With the New Year's Eve release of "Dance It Away," a new single produced by Jack Hallenbeck (Maggie Rogers), Rhudy will be heading west to support Mandolin Orange on their January 2020 tour.
---