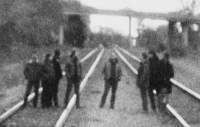 Godspeed You! Black Emperor
Time: 8:00pm Day: Sunday Doors: 7:00pm Ages: 21+ Ages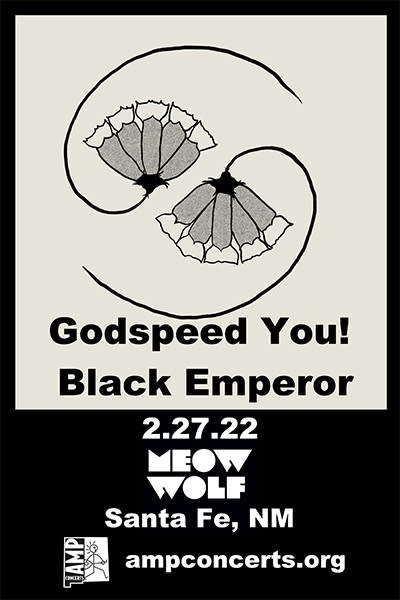 PROOF OF VACCINATION OR NEGATIVE TEST REQUIRED FOR ENTRANCE
Due to rising concerns about the Delta variant and to assure the health of our patrons, artists and staff, as well as the continued health of the concert industry, AMP is instituting a required proof of vaccination policy for all indoor concerts (or proof of negative test within 72 hours by a health care professional) to attend the upcoming concert. Vaccinations must have been completed 14 days prior to the show. 
We'll be checking vaccine cards and negative test results at the entrance. Photo of document will be accepted and must bring matching ID to verify.
Thanks for your cooperation and understanding.
Tickets cost $42 in advance, $44 day of show (including all service charges). They are also available by phone through Hold My Ticket at 505-886-1251.
Godspeed You! Black Emperor returns with G_d's Pee AT STATE'S END!, another soundtrack for our times. As the heretical anarcho-punk spirit of the title implies, Godspeed harnesses some particularly raw power, spittle and grit across two riveting 20-minute side-length trajectories of noise-drenched widescreen post-rock: inexorable chug blossoms into blown-out twang, as some of the band's most soaring, searing melodies ricochet and converge amidst violin and bassline counterpoint. Field recordings and roiling semi-improvised passages frame these fervent epics, and two shorter self-contained 6-minute pieces find the band at its most devastatingly beautiful, haunting and elegiac. Poignant atmospherics, noise-drenched orchestration, drone, hypnotic swingtime crescendos, inexorably-layered towers of distorted clarion sound: STATE'S END encapsulates every beloved facet of the band. Twenty-five years on, this new album is as vital, stirring, timely and implacable as any in Godspeed You! Black Emperor's storied discography.
Just as STATE'S END summons the gamut of Godspeed's constituent sonic trademarks, so the album artwork spans the entirety of the band's visual history: the grainy monochromatic photography of recent releases finds its way onto the inner sleeves, while the gatefold cover art harks back to the iconic graphics of earlier classic records like Slow Riot For New Zero Kanada and Lift Your Skinny Fists Like Antennas To Heaven. STATE'S END features illustrations by William Schmiechen, with the front cover taijitu flowers and back cover tear gas canisters rendered in raised thermographic black ink on the double-vinyl album jacket. The illuminated cross from Godspeed's debut F#A#∞ also makes a reappearance on the inside gatefold drawing, in recurrent homage to the electrified hilltop landmark crucifix of the band's Montréal hometown.
STATE'S END was recorded and mixed in Montréal in October 2020 at the group's homebase studio Thee Mighty Hotel2Tango by Jace Lasek, the veteran award-winning indie producer (and co-founder of The Besnard Lakes) who works with Godspeed for the first time on this recording.
---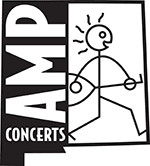 loading tweets
Coming Up