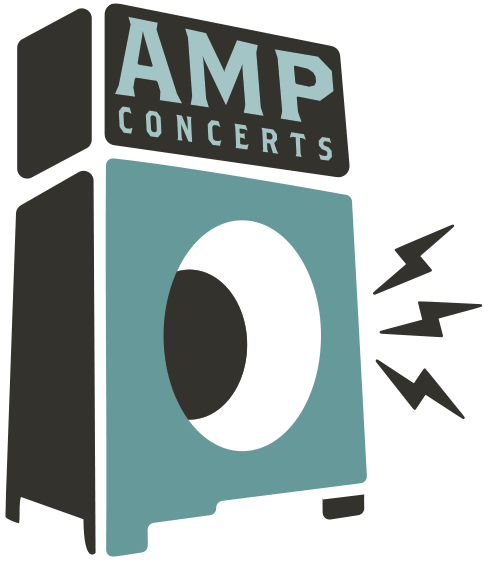 AMP Concerts offers innovative and inspiring arts programming throughout New Mexico. A portion of all AMP ticket sales goes to fund free community concerts, workshops, school programs & artist residencies.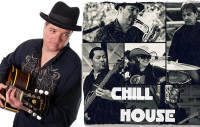 Chris Dracup :Funk of the West and Chill House Band featuring Hillary Smith
Albuquerque Summer Scene
Time: 5:00pm Day: Sunday Doors: 4:30pm Ages: All Ages Price: $20
This Event Has Ended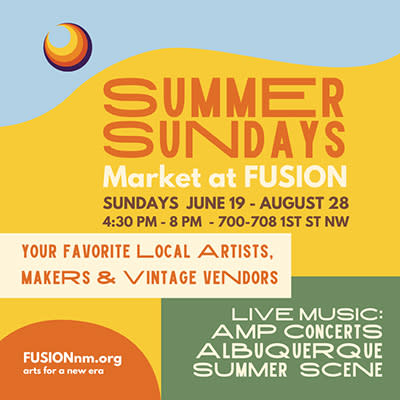 AMP is excited to collaborate with FUSION in launching an exciting new downtown outdoor performance space on the FUSION arts campus! Albuquerque Summer Scene will take over this space every Sunday from June 19 to August 28.  Join us for an  market featuring your favorite local artists, makers, and vintage vendors! Food and local beer available at each show, with live music starting at 5 PM. Each evening will feature two music groups and promises to be a big party! 
This series hasn't quite played out like we intended.  It was planned to be outside, but the outdoor FUSION space isn't ready yet (plus it's been a crazy hot summer - with actual afternoon storms!).  We moved the series inside, which has worked pretty well.  But a few shows have turned out to be too large for the intimate indoor space.  Our grand finale show with Chris & Hillary would definitely overflow the space.  To manage capacity and to help us with overhead (the series cost far more than we raised), we have converted this to a ticketed show.  Tickets are $20 (plus $2 service charge).   Sorry for any inconvenience.
SPONSORS!
Rick & Gail Thaler, M'Tucci's and the City of Albuquerque Arts and Culture Department.  If you are an individual or local business eager to support a new art scene downtown, let us know!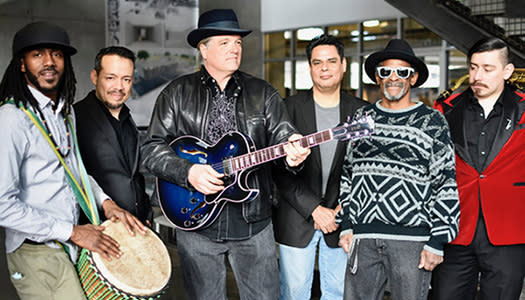 Chris Dracup's latest musical project, :Funk of The West, is an energetic six-piece dance band that combines authentic American Blues and Funk music with African polyrhythms. The band features west Malian percussionist Male' Fainke' on Djimbe and talking drum.
Chris Dracup is a lifelong New Mexico musician who has been a singer, songwriter and lead guitarist with some of the state's most popular musical acts, including The Muttz, The Rattle Cats, The Chris Dracup Trio and Soul Kitchen. 
Known for his soulful electric and acoustic blues guitar, Chris' music draws on being comfortable in a wide range of musical styles. His acoustic slide guitar playing reflects the southern delta blues tradition. His original songwriting and regular performance schedule have garnered him critical and popular acclaim and won him an enduring Southwestern fan base.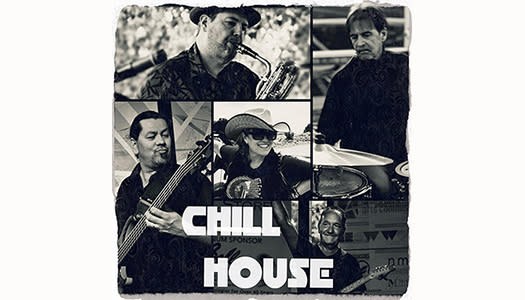 The members of the Chill House Band bring years of experience performing professionally in New Mexico and Texas. The band provides an outstanding musical experience, including popular dance music, smooth/contemporary jazz, soul, R&B, and Blues.
With a deep soulfulness rooted in the Gospel-driven churches of her youth, a classically trained vocal instrument thats a natural wonder, and a God-given instinct for swinging a lyric, vocalist Hillary Smith has been electrifying audiences across the United States for more than 30 years. A native of Hobbs, New Mexico, Hill first made her mark in the 80s with gutsy performances of rockin' blues and funk, and she's fronted a number of popular bands in the Albuquerque/Santa Fe area over the years. Chief among the early groups was the multi-award-winning Strictly Taboo, whose debut album, Playing with Fire, got heavy rotation on local and international radio. Smith has performed with hONEyhoUSe, Chris Dracup and Soul Kitchen, Hill and the Brethren and the Albuquerque Jazz Orchestra.
---