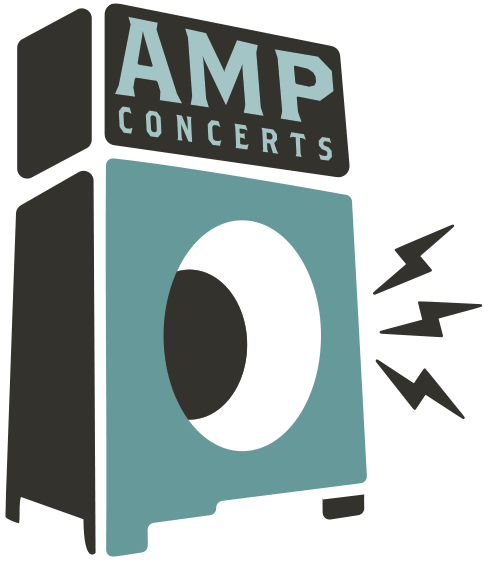 Search
AMP Concert offers innovative and inspiring arts programming throughout New Mexico. A portion of all AMP ticket sales goes to fund free community concerts, workshops, school programs & artist residencies.
AMP Radio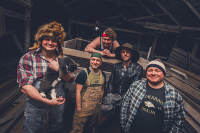 Steve'n'Seagulls
Time: 7:30pm Day: Thursday Doors: 6:30pm Ages: 21+ (Under 21 allowed with parent or guardian) Price: $20
This Event Has Ended
Tickets cost $20 in advance, $23 day of show (plus a $2 service charge). They are also available by phone through Hold My Ticket at 505-886-1251.
It could've been a cold winter day or warm summer night in Finland—but it was around the year 2010. Someone came up with an idea to combine bluegrass, Finnish folk and rock/metal music. The outcome was and has since been Steve'n'Seagulls. The band you didn't know you missed but you do know you want to hear again. Hailing from Finland in Northern Europe, this jolly bunch is riding harder and faster than ever. 
To put it short: in 2014 the band filmed three live music videos back at the farm. The second one, their new and fresh take on AC/DC classic "Thunderstruck," took the internet by storm. Suddenly this flock of seagulls found themselves touring around the world, recording an album, and touring harder than ever.
Since 2014 Steve'n'Seagulls have recorded four studio albums. The debut album Farm Machine (2015) took the band on the road for 170 shows in Europe and North America. They rocked and made their audience smile from small clubs to some of the biggest festivals in Europe.
Second album Brothers in Farms (2016) continued to plow the way and took the band all the way to #1 position at the Billboard bluegrass chart. As a first Finnish band ever. They continued touring Europe and North America with a sweaty pace of over 130 shows/year and come 2018 they released their third album Grainsville, which ended up taking the band to three continents and over 180 shows. But when it's going, it's rollin'. In 2020 Steve 'n' Seagulls released their fourth studio album Another Miracle. Their most ambitious album so far includes half original music and half re-strung classics. 
So far all four Steve'n'Seagulls albums have hit the album charts in Finland and the Billboard bluegrass chart. Their music videos have gathered close to 280 million views on YouTube alone. Audiences from small clubs to big venues have witnessed their musical adventures and pure good times. And the flight continues on!!!
---