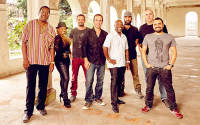 The Nature Conservancy presents
Novalima - FREE SHOW
2019 Levitt AMP Santa Fe Music Series
at the Santa Fe Railyard
Time: 7:00pm Day: Saturday Doors: 6:00pm Ages: All Ages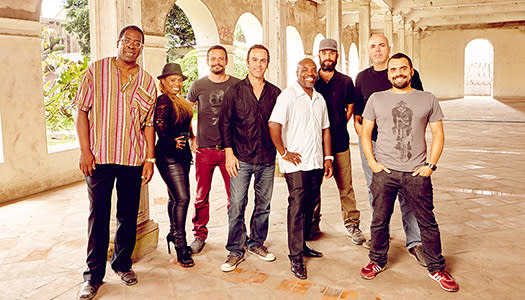 The Levitt AMP Santa Fe Music Series is supported in part by the Mortimer & Mimi Levitt Foundation, a private foundation that empowers towns and cities across America to transform underused public spaces into thriving destinations through the power of free, live music. In 2019, 180 free Levitt concerts will take place in 18 towns and cities, featuring a rich array of music genres and high caliber talent. Learn more at levitt.org.
Register for the event and we'll also send you updates if there are any schedule changes as well as info on future free Railyard programs and events around Santa Fe and Albuquerque.
Join your Santa Fe neighbors on the Railyard Plaza beside the landmark Water Tower for great FREE concerts all summer long.
Feel free to bring chairs to the concert.
Food and drink are available inside Second Street Brewery and Violet Crown Cinema.
Come down early to get a spot on the Second Street Brewery patio to enjoy a a cold beer with the music!
Violet Crown has patio drink & dining options too.
Ample parking is available in the underground garage just north of REI.
Download a map (JPG) showing all of the Railyard parking and transportation options.
Peruvian Night with International Folk Art Museum!
Started by four friends from Lima with a shared passion for traditional Afro-Peruvian music and global DJ culture, Novalima stands in the common ground bridging past and future, uniting tradition and innovation.
From their humble start, file-sharing musical ideas and producing their first album in separate countries at the dawn of the internet, Novalima is now a live musical force revered worldwide for breaking boundaries and uniting seemingly irreconcilable genres, communities, and generations. They have created an inspiring movement and revolutionized the music scene in their native Peru by bridging a longstanding divide between the mainstream and the minority Afro-Peruvian community, who have struggled against discrimination and cultural dissolution for generations.
While their sound is futuristic and cutting-edge, the roots of Novalima's music reach back hundreds of years. In a far-too familiar tale, African slaves were brought to Peru as early as the 1500s until the middle of the 19th Century, establishing an outpost of the African-Diaspora on the Pacific coast of South America. Over the years, the soul and rhythms of Africa melded with the melodies and instruments of Europe and the Andes. The result is rich musical repertoire that existed for generations on the periphery of Peruvian popular culture.
---


Official Hotel of the Railyard Series

loading tweets
Coming Up