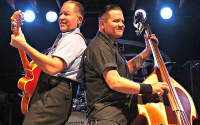 The Nature Conservancy presents
Reverend Horton Heat - FREE SHOW
2019 Levitt AMP Santa Fe Music Series
at the Santa Fe Railyard
Time: 7:00pm Day: Saturday Doors: 6:00pm Ages: All Ages
This Event Has Ended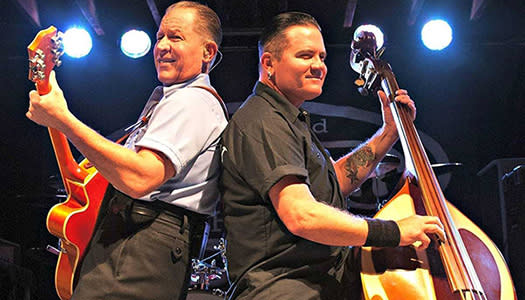 The Levitt AMP Santa Fe Music Series is supported in part by the Mortimer & Mimi Levitt Foundation, a private foundation that empowers towns and cities across America to transform underused public spaces into thriving destinations through the power of free, live music. In 2019, 180 free Levitt concerts will take place in 18 towns and cities, featuring a rich array of music genres and high caliber talent. Learn more at levitt.org.
Register for the event and we'll also send you updates if there are any schedule changes as well as info on future free Railyard programs and events around Santa Fe and Albuquerque.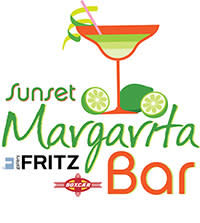 Come early and enjoy a margarita on the Fritz Gallery Margarita deck with specialty margaritas and full bar provided by Boxcar!
Join your Santa Fe neighbors on the Railyard Plaza beside the landmark Water Tower for great FREE concerts all summer long.
Feel free to bring chairs to the concert.
Food and drink are available inside Second Street Brewery and Violet Crown Cinema.
Come down early to get a spot on the Second Street Brewery patio to enjoy a a cold beer with the music!
Violet Crown has patio drink & dining options too.
Ample parking is available in the underground garage just north of REI.
Download a map (JPG) showing all of the Railyard parking and transportation options.
Loaded .38s, space heaters, and big skies. Welcome to the lethal, littered landscape of Jim Heath's imagination. True to his high evangelical calling, Jim is a Revelator, both revealing and reinterpreting the country-blues-rock roots of American music. He's a time-traveling space-cowboy on an endless interstellar musical tour, and we are all the richer and "psychobillier" for getting to tag along.
Reverend Horton Heat have been the outlet of this creative mind for 29 years, leading to 10 full-length albums, 3 "best-of" collections, 2 DVD releases and thousands of memorable live performances. Never reaching platinum status or having a #1 radio single hasn't been a problem for the Rev either; the band has continually been a mainstay of late night television and has toured with legendary acts such as Johnny Cash, Motorhead, Marilyn Manson, The Ramones, and many more, all of whom have held the Rev in the highest regard, as a true music industry legend.
Jim Heath and Jimbo Wallace have chewed up more road than the Google Maps drivers. For twenty-five psycho(billy) years, they have blazed an indelible, unforgettable, and meteoric trail across the globe with their unique blend of musical virtuosity, legendary showmanship, and mythic imagery.
---


Official Hotel of the Railyard Series

loading tweets
Coming Up