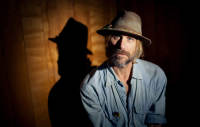 Todd Snider
Dean Alexander
Time: 7:30pm Day: Friday Doors: 7:00pm Ages: All Ages
This Event Has Ended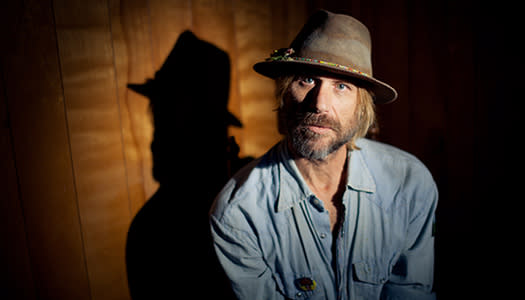 Tickets cost $27 and $32 (plus applicable service charges).  Tickets are available from the NHCC Box Office (in person and by phone - (505) 724-4771).
One morning, Todd Snider was relaxing with a visitor on the back porch of his house just outside Nashville, drinking coffee and shooting the breeze while his dog, Cowboy Jim, took a nap nearby. After awhile, Snider said to his guest, "I've got an album's worth of songs, and I think the songs are telling me to make a folk record."
This was a surprising bit of news considering he had spent the last six years making rock albums of one kind or another. But Snider was feeling as if he had "maybe drifted too far from the shore." He was feeling the pull to start over, to go back to what he was doing when he first began, to return to his roots as a folksinger.
If Snider needed any further evidence that was the direction he should pursue, he got it a half hour later. Back inside his home office, he checked his email and had one from his manager informing him he had just received an offer to play the 2019 Newport Folk Festival, an event he had never done.
Snider mentioned he had been listening to Woody Guthrie's Library of Congress Recordings, then crossed the room to the turntable and put the needle down on side one of the record. "Woody Guthrie sometimes gets me reset on why you do a song, instead of how," Snider explains of the man who has long been a touchstone for him. "When I was young, there was something about him that made me want to do it. So once or twice a year, I'll go back to him, I'll go back to the source."
Guthrie famously had the words "This machine kills fascists" printed on his guitar, and on several of the songs on Snider's new album, Cash Cabin Sessions, Vol. 3, he squarely aims his guitar at the creeping fascism he sees in America. He had been wanting to make a political record since 2016, and although only half the songs lean in that direction, there is one constant throughout the album: a man, his guitar, and the truth.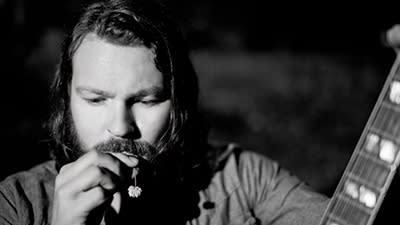 Dean Alexander moved to Nashville from West Virginia with a dream and a hundred dollars in his pocket. Finding work landscaping during the day, he began playing Layla's on lower Broadway at night. He fine tuned his live performance playing four hour sets of country, rockabilly and rock covers as well as originals, and was soon discovered and offered a publishing deal by the late Barbara Orbison, widow of American musician Roy Orbison. A year later, Dean began working as a touring guitarist for a number of major label artists. This put the wheels in motion towards a recording contract with Electra/Warner Brothers. Since then, Dean has opened for acts like Little Big Town, Dwight Yoakam, John Fogerty and Blake Shelton, just to name a few. His releases include the Billboard Top 40 hit and XM The Highway #13 hit "Life Ain't Fair" featuring Sheryl Crow. 
After releasing a single in 2016, "Pretty Little Cemetery," and another independent EP called DEAN 2.0 Rebel Roots and Digital Dust in early 2017, he then released his single "Celebrate" in 2018. Presently, Dean has finished a full Roots Americana story record that he plans to release in 2019 called Devil Man's Blues.
---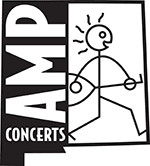 loading tweets
Coming Up