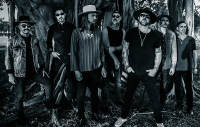 Allman Betts Band
Jackson Stokes
Time: 7:30pm Day: Thursday Doors: 7:00pm Ages: All Ages
This Event Has Ended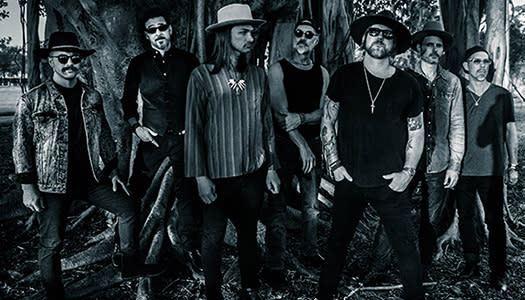 Tickets cost $29, $39 and $49 (plus applicable service charges).  They are also available from the Lensic Box Office (505-988-1234). 
In December of 2017, Devon Allman was ready. After a year of mourning the losses of his mother and father, Allman was ready to make music again. He deeply appreciated all of the condolences and well-wishes, but, respectfully, it was time to forge ahead.
Allman organized a concert at the historic Fillmore in San Francisco to honor the music and memory of his father, founding Allman Brothers Band keyboardist and singer Gregg Allman, and also to debut his new band, The Devon Allman Project. The marathon performance marked the beginning of a partnership with Duane Betts, son of founding Allman Brothers Band guitarist and singer, Dickey Betts. It was time, in that historic venue, to pass the spirit to this next generation. It was time to take all the lessons of the past, all their collective experiences, and make something new.
Betts recently had turned solo after a touring stint with folk-rockers Dawes, and would serve as an opening artist on the Devon Allman Project 2018 world tour, as well as joining Allman each night for a musical tip of the hat to their respective fathers. The year-long trek was the first to pair Allman and Betts, and saw the two tally nearly 100 dates at theaters and festivals nationally and internationally.
They were both determined to embrace a new challenge; to write and record new music that could someday join the classics; to wow new audiences; to form a new band. They called up their old friend Berry Duane Oakley, son of the Allman Brothers Band's founding late bassist, Berry Oakley, and floated the idea of joining them. The trio's musical friendship traces back to The Allman Brothers Band's 20th anniversary summer tour in 1989 when the three first met, and often sat-in with the Rock-And-Roll Hall of Fame inductees; teenage descendants rightfully joining a rock-and-roll legacy. As well, they recruited seasoned players from the Project ensemble: slide guitar sorcerer Johnny Stachela, drummer John Lum, and percussionist R. Scott Bryan (Sheryl Crow). In November of 2018, they announced the formation of The Allman Betts Band.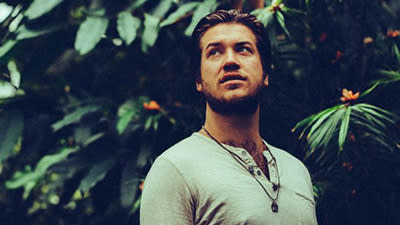 For guitarist and singer-songwriter Jackson Stokes, great musicians make great neighbors. Even as a youth weaned on classic rock—his first concert was Lynyrd Skynyrd—Stokes was unaware that living across the street from his St. Louis home was guitarist and singer-songwriter Devon Allman. Allman's family tree is impressive as the son of Gregg Allman and nephew of Duane Allman of Allman Brothers Band fame. Yet, Stokes knew little of the legendary group. Encouraged by his father, and holding his guitar, the 11-year-old Stokes knocked on Allman's door.
Allman, two decades his elder, heard something special in the young Stokes and encouraged him to continue learning and growing as a musician. Stokes dutifully attended Allman's Honeytribe rehearsals, sitting quietly in the corner while the group worked up its repertoire. At 14, Stokes had developed into a prodigious firebrand with a passion for the blues. By 18, his experience playing in high school garage bands, and with an All-State school jazz band, expanded his rock-and-roll palette. In Memphis in 2012, Allman produced a five-song EP, Witness, from the Stokes-led band, Delta Sol Revival.
Allman invited Stokes to join the Devon Allman Band in 2017, and subsequently the Devon Allman Project for a world tour in 2018. On days-off from the road, Stokes continued work on his album, organically building the full-length Time is Now, which was released in October 2019 on Allman's Create Records label.
---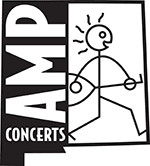 loading tweets
Coming Up