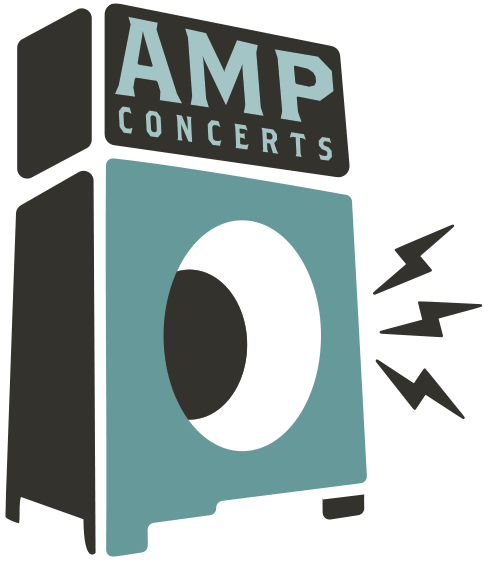 Search
AMP Concert offers innovative and inspiring arts programming throughout New Mexico. A portion of all AMP ticket sales goes to fund free community concerts, workshops, school programs & artist residencies.
AMP Radio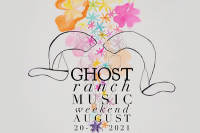 Ghost Ranch Weekend
Ghost Ranch Music Weekend
Two Days of Music Celebrating Pioneering Women in the Arts
Time: 5:30pm Day: Friday Doors: 9:00am Ages: All Ages
This Event Has Ended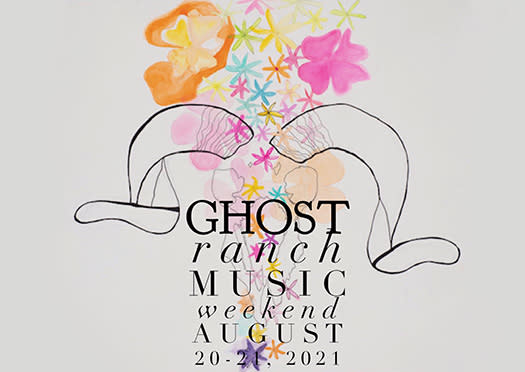 Rosanne Cash | Margo Price | Shannon McNally
Neko Case | Valerie June | Bedouine | Lyla June
COVID POLICIES
Due to rising concerns about the Delta variant and to assure the health of our patrons, artists and staff, and the continued health of the concert and event industry, AMP is instituting a required proof of vaccination (or proof of negative test within 72 hours) to attend the upcoming Ghost Ranch Music Weekend event. 
We'll be checking vaccine cards and negative test results at the entrance to the festival. 
We will also have a rapid test station available for on-site testing, though that is obviously going to be the slowest way to get in!  So please bring your vaccination card or test result.
Thanks for your cooperation and understanding.
Visit the FAQ page for all your event questions!
TICKET TYPES AND PRICES
VIP 2-day pass with on-site lodging or camping: $175 (including all service charges)

Concert access both nights, full access to the ranch starting 9 AM Friday and all weekend, including pool access, Ghost Ranch activities and special concert weekend activities such as Live Music Yoga Saturday and Sunday morning with Emily Branden feat. Bedouine & Valerie June, and a poetry book signing and reading with Valerie June and Lyla June on Saturday at 2 PM. 
For this ticket type, you MUST make a reservation for lodging first at Ghost Ranch. You will receive a code as soon as you have booked your lodging which you can then use to purchase your ticket.  LODGING IS NOT INCLUDED IN THE TICKET PRICE. Standard Ghost Ranch rates and camp site fees apply. Once your reservation is confirmed a code to unlock VIP ticket purchase will pop up on the reservation screen and will also be emailed to you (please allow 10 minutes for email to arrive). You can then purchase tickets for the number of people staying on site.
2-day pass (offsite or no lodging): $175 (including all service charges)
Two day concert pass offers access to both nights of music plus access to the Ranch grounds and trails from 10:00 AM on each day. No On-site Lodging or Daytime activities available with this ticket type. 
1-day pass (Friday OR Saturday): $88 (including all service charges)
Single night concert ONLY and access to the Ghost Ranch grounds and trails starting that day at 2 PM.
OFF SITE LODGING
There are a limited number of rooms available at the Abiquiu Inn, located about 15 minutes away from the Ranch.
There are various but limited Airbnbs in the Abiquiu area.
For further lodging in the area, we suggest Española, which is a 37-minute drive to the Ranch gates, or Chama, which is 45 minutes away. Inn at the Delta is located approximately 30 minutes away from the Ranch.
OFF SITE CAMPING
Riana Abiqui Lake Campground - Army Corps of Engineers-run campground is very popular and just 15 minutes from the ranch. These campground gates will stay open till 11pm.
You can find a map of area campgrounds here, or check out private camping locator Hipcamp.
PERFORMANCE/EVENT SCHEDULE
Times subject to change. Show times are estimated. Updates will be made as the date draws closer.
August 20: Rosanne Cash, Margo Price and Shannon McNally
9 AM: Weekend passes check-in opens
2 PM: Day pass holders check-in opens
6:30 PM: Shannon McNally  
7:40 PM: Margo Price
9 PM: Rosanne Cash 
August 21: Neko Case, Valerie June, Bedouine and Lyla June
9 AM: Yoga with Emily Branden feat. Bedouine (VIP PASS HOLDERS ONLY)
2 PM: Day pass holders check-in opens
2-3 PM: Poetry reading: Valerie June and Lyla June 
5:30 PM: Lyla June 
6:20 PM: Bedouine 
7:20 PM: Valerie June 
8:50 PM: Neko Case 
August 22: 
9 AM: Yoga with Emily Branden feat. Valerie June (VIP PASS HOLDERS ONLY)
ABOUT THE EVENT
Be a part of the first ever major concert event at historic Ghost Ranch, the summer home and studio of Georgia O'Keeffe, in the heart of the Abiquiu landscape that inspired her most iconic works. Two nights of incredible performances with views of the Abiquiu Valley, Pedernal on the horizon, and surrounded by Kitchen Mesa, Chimney Rock and more.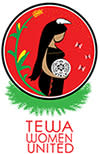 A portion of proceeds will go to support the work of Tewa Women United as a donation on behalf of Ghost Ranch and AMP Concerts. Located in the ancestral Tewa homelands of Northern New Mexico, Tewa Women United is a multicultural and multiracial organization founded and led by Native women. Tewa Women United envisions movement(s) rooted in P'in Haa (Breath of Heart/Life) and P'in Nall (Touching Heart and Spirit) that nurture and celebrate the collective power of beloved families, communities, and Nung Ochuu Quiyo (Earth Mother).
On-site guests (lodgers and campers) can participate in live music yoga with Bedouine and Valerie June Saturday and Sunday morning and a special poetry reading and book signing with Valerie June and Lyla June (no relation) on Saturday afternoon.
2-day and single-day pass holders are welcome to hike the many miles of trails and explore the ranch, or book one of the many activities the ranch has to offer at ghostranch.org.
More information is available on the FAQ page.  
Questions: E-mail GhostRanchInfo@ampconcerts.org
DINING OPTIONS
We are excited to announce Open Kitchen will be providing an array of exquisite curated lunch and dinner options on-site at Ghost Ranch (see graphic below)! This option is available to ALL concert patrons, One and Two Day Pass holders alike. We are asking that patrons to pre-order to ensure preparedness on-site. More information is available on the FAQ page and on Open Kitchen's website.
We also will have Freshie's Juice, Taos Cow Ice Cream & Catalyst Coffee on-site for the two days. No pre-ordering required there.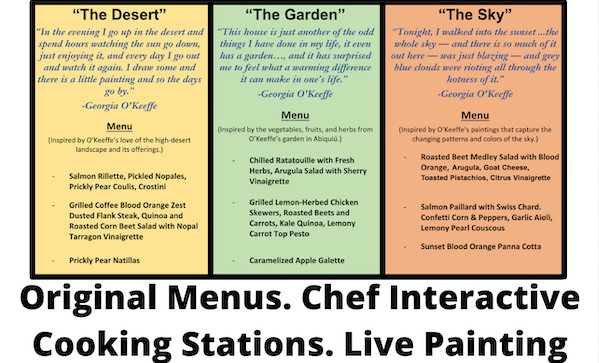 ABOUT THE MUSICAL ARTISTS
AUGUST 20: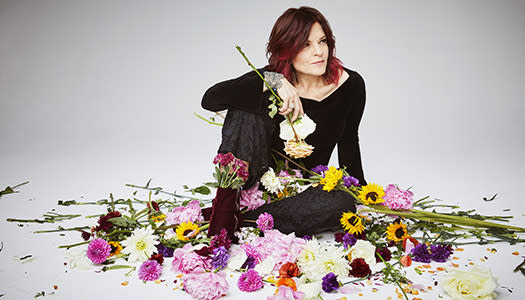 One of the country's pre-eminent singer-songwriters, Rosanne Cash has released 15 albums of extraordinary songs that have earned four Grammy Awards and 12 nominations, as well as 21 top-40 hits, including 11 chart-topping singles. She Remembers Everything—her latest release—is a poetic, lush, and soulful collection of songs that reckon with a flawed and intricate world. It follows her triple Grammy-winning 2014 album The River & the Thread and marks a return to more personal songwriting after a trio of albums that explored her southern roots and family heritage. In April 2021, she released "The Killing Fields," a powerful new song that reckons with the dark legacy of lynchings in the South. 
Cash is also an author whose four books include the best-selling memoir Composed, which the Chicago Tribune called "one of the best accounts of an American life you'll likely ever read."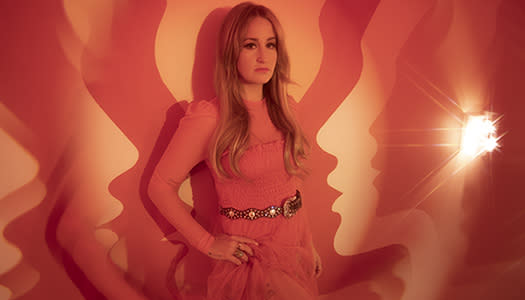 "Everybody wants to know / how I feel and what I think," Margo Price sings in her emotive, bittersweet twang, halfway through her third full-length record. On That's How Rumors Get Started, Price has committed her genre-bending rock-and-roll show to record for the first time, stretching out into sky-high soft-rock, burning psychedelic rock ballads, stomping road songs, and sprinkles of pop. 
But this time around, Price—vocalist, songwriter, producer, guitarist, percussionist—is not wearing her heart-on-her-sleeve so easily. Following her autobiographical 2016 debut Midwestern Farmer's Daughter and 2017's acclaimed follow-up All American Made, following three sold-out nights at the Ryman Auditorium in 2018, and a Best New Artist Grammy nomination in 2019, a lot more people want to know how Margo feels and thinks. But rather than opening up a hotline, she crafted an album of layer and intrigue to make people listen closer than ever.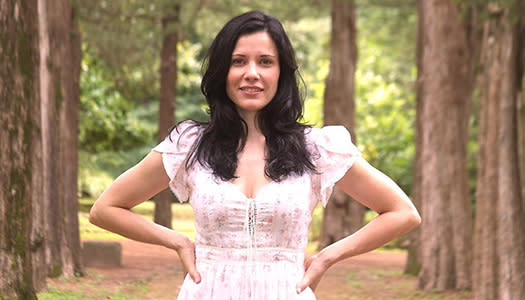 For those who have followed Shannon McNally's nearly twenty-year career, the thing that most sticks with the listener about her is the timeless effortlessness that she brings to all she does. With a long catalog and longer list of peers with whom she has written, recorded and toured, McNally continues to turn out great music that defies blatant genre-fication. 
At home across the American (Americana) music spectrum, the Grammy nominee's live music career began on the jam band circuit of the 1990s with bands like Robert Randolph and Derek Trucks. McNally writes as well as she interprets the songs of others, has a top-tier musicality to her craft, a soul-stirring voice that immediately grabs one by the heartstrings, and a troubadour's wanderlust, and she is also an excellent electric guitar player.
AUGUST 21: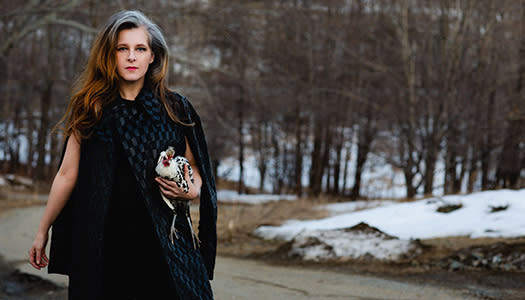 Is there another songwriter so fearless and inventive? Bending decades of pop music into new shapes, Neko Case wields her voice like a kiss and her metaphors like a baseball bat. She has cast the fishing net of her career wide—from Seattle and Vancouver to Chicago and Stockholm, setting up her home base on a farm in New England. With a career spanning over twenty years, she has famously collaborated with The New Pornographers and Case/Lang/Veirs in addition to releasing many critically acclaimed solo albums, including Fox Confessor Brings The Flood, Middle Cyclone and Hell-On.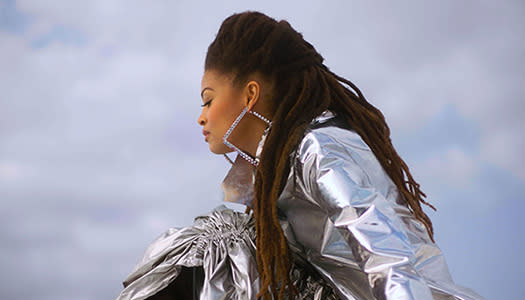 The latest full-length from Valerie June, The Moon and Stars: Prescriptions for Dreamers emerged from a long-awaited revelation on the part of the Tennessee-bred singer/songwriter. "With this record, it finally became clear why I have this dream of making music," June says of her third album for Fantasy Records. "It's not for earthly reasons of wanting to be awarded or to win anybody's love—it's because dreaming keeps me inquisitive and keeps me on that path of learning what I have to share with the world. I think when we allow ourselves to dream like we did when we were kids, it ignites the light that we all have within us, and helps us to have a sort of magic about the way we live." With her spellbinding vocals and infectious sense of wonder, June gently eases the listener into a far more charmed state of mind, one that quickly restores a powerful feeling of joyful possibility.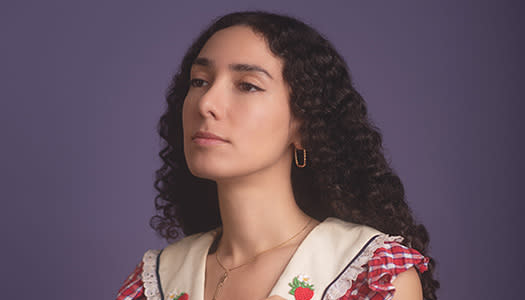 When you listen to the love songs of LA-based Bedouine, you will be reminded of Karen Dalton's world-wise voice or the breathy seduction of Minnie Riperton's vocals, the easy cool of French ye-ye singers, and the poetry of Joan Baez. Her folk is nomadic, wandering across time and space, and on the likes of new song "Dizzy" meander into danceable jams. On first discovery you may ask whether they're dated to 2019, or whether you've uncovered some forgotten classic.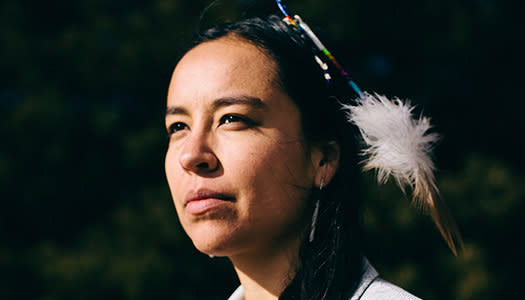 Lyla June is an Indigenous musician, scholar and community organizer of Diné (Navajo), Tsétsêhéstâhese (Cheyenne) and European lineages. Her dynamic, multi-genre presentation style has engaged audiences across the globe towards personal, collective and ecological healing. She blends studies in Human Ecology at Stanford, graduate work in Indigenous Pedagogy, and the traditional worldview she grew up with to inform her music, perspectives and solutions. She is currently pursuing her doctoral degree, focusing on Indigenous food systems revitalization. 
---