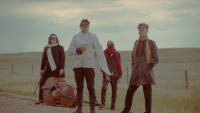 The Nature Conservancy presents
DeVotchKa - FREE SHOW
Korvin Balkan Orkestar
2019 Levitt AMP Santa Fe Music Series at the Santa Fe Railyard
Time: 7:00pm Day: Saturday Doors: 6:00pm Ages: All Ages
This Event Has Ended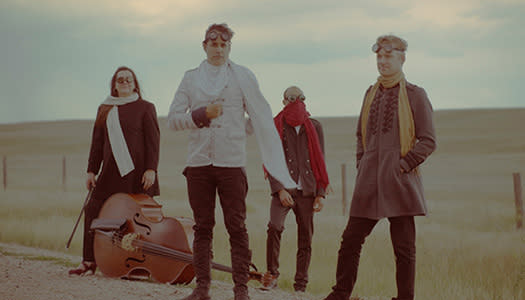 THE NATURE CONSERVANCY'S 40TH ANNIVERSARY CONCERT! Join our 2019 series presenting sponsor as we welcome TNC to a new office in the Railyard and celebrate 40 years of protecting New Mexico's lands and waters. Come early for a community fair with environmental organizations along the Railyard shade ramada, and help us all say thank you to The Nature Conservancy in New Mexico! 
The Levitt AMP Santa Fe Music Series is supported in part by the Mortimer & Mimi Levitt Foundation, a private foundation that empowers towns and cities across America to transform underused public spaces into thriving destinations through the power of free, live music. In 2019, 180 free Levitt concerts will take place in 18 towns and cities, featuring a rich array of music genres and high caliber talent. Learn more at levitt.org.
Register for the event and we'll also send you updates if there are any schedule changes as well as info on future free Railyard programs and events around Santa Fe and Albuquerque.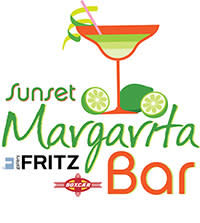 Come early and enjoy a margarita on the Fritz Gallery Margarita deck with specialty margaritas and full bar provided by Boxcar!
Join your Santa Fe neighbors on the Railyard Plaza beside the landmark Water Tower for great FREE concerts all summer long.
Feel free to bring chairs to the concert.
Food and drink are available inside Second Street Brewery and Violet Crown Cinema.
Come down early to get a spot on the Second Street Brewery patio to enjoy a a cold beer with the music!
Violet Crown has patio drink & dining options too.
Ample parking is available in the underground garage just north of REI.
Download a map (JPG) showing all of the Railyard parking and transportation options.
DeVotchKa spent their early career fostering important musical connections with fellow explorers like Calexico and gypsy punks Gogol Bordello. International tours with Gogol and recordings with Calexico helped spread the band's sound around the globe. DeVotchKa's first major break came when Nic Harcourt of KCRW introduced his listeners to a then unknown rock band on his daily radio show, "Morning Becomes Eclectic." Filmmakers Valerie Faris and Jonathan Dayton were listening that day, and stumbled upon the sound for their movie, "Little Miss Sunshine." A critical and box office hit, the film was nominated for the Best Picture Oscar, while DeVotchKa's soundtrack earned a Grammy nod.
In writing for the album he would eventually title This Night Falls Forever, frontman Nick Urata tapped directly into his past, connecting the dots between that audience-and-artist relationship and a period of intense self-discovery. "One common thread in these songs is their sentimentality," Urata says. "When you first discover rock and roll, that's usually the same time you're discovering girls or boys, when everything is so romantic and huge—that era of your life is where these songs are coming from. The songs are usually the same, thematically: why don't you love me, why did you leave me, I don't love you anymore, I miss you, I want to die... there's only a couple themes when you break it down. I've always dealt in romance. I don't know what else to write about."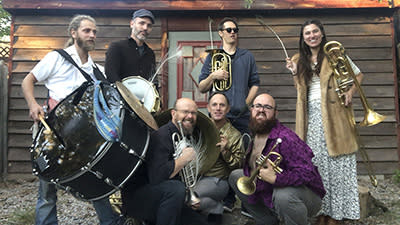 Santa Fe's Korvin Orkestar plays the incendiary brass music of the Balkans. Inspired by luminary Roma artists and teachers including Demiran Ćerimović (Vranjski Biseri), Nizo Alimov (Kočani Orkestar) and Zahir Ramadanov (Esma Redzepova / Ansambl Teodosievski), the band delves into this deep tradition to elevate audiences with music that is stirring and ecstatic. Featuring Max Kluger-Bell and Nick Kunz on drums and percussion, Alan Kapulski on tuba, Liv Orovich and Dylan Pettigrew on trombone, and William Giaquinto and Char Rothschild on trumpet, the band shares a dedication to Balkan Brass music and a fascination with the changing nature of this living tradition that embraces and embodies the cultures of friends and enemies alike.
---


Official Hotel of the Railyard Series

loading tweets
Coming Up