Bébé La La
A Live Streaming Event
Time: 7:00pm Day: Saturday Ages: All Ages
This Event Has Ended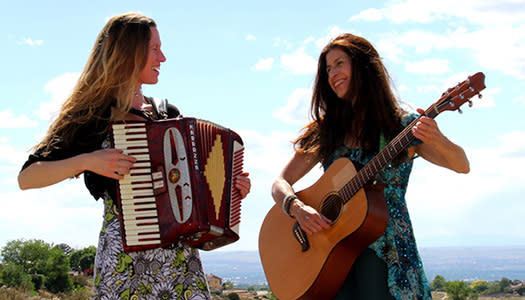 This event will be streamed from the AMP Concerts Facebook Page.  Sign up here for reminders.

YouTube Stream will be available here too!
While all our concerts are on hold, AMP Concerts is reaching out to local artists to give them work and give you entertainment in these difficult times. AMP maintains a fund to pay for community projects, which have primarily been school programs and artist residencies. In this time of crisis, we are using those funds to hire local artists and tech crews to create streaming events—and to act as a catalyst for the community to support art as well.
Everyone performing and working on the show is being paid. There will be no audience, just musicians, sound and video people who will follow social distancing guidelines.
These programs may be cancelled if current New Mexico health guidelines become more restrictive.
Hearing this music is, strangely, like opening up a new set of Tarot cards—with very new images: wild re-structurings of the dramas in each of the cards, so that both vital mystery and authentic emotion—along with a symbol system—are all living together in an advanced beauty. 
—James Mahoney
Alicia Ultan and  Maryse Lapierre combine forces as Bébé La La. Blending Maryse's French-Canadian influences with Alicia's original folk-Americana inspired "art" songs, Bébé La La boasts a unique and lovely repertoire that highlights their signature "stunning" harmonies, rhythmic lilts and rich melodies accompanied by Alicia on viola and guitar, and Maryse on accordion and harmonium.
Formed in 2010, the duo has performed throughout Albuquerque and surrounding areas, including at the Outpost Performance Space, Albuquerque Old Town, the Corrales Harvest Festival, AMP Concerts' library series, for the Regional Arts Council in Truth or Consequences, for the Hillsboro Music Series in Hillsboro NM, and at many other venues. Their first full length CD, High Wire, recorded at Wall of Sound Studios in Albuquerque, is a collection of nine original songs by Ultan plus one French ballad by Catherine Le Forestier. David Steinberg of the Albuquerque Journal called Bébé La La "a breath of fresh air" with vocal harmonies that are "bright and inviting" and songs that are "crisp and compelling." 
---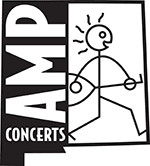 loading tweets
Coming Up