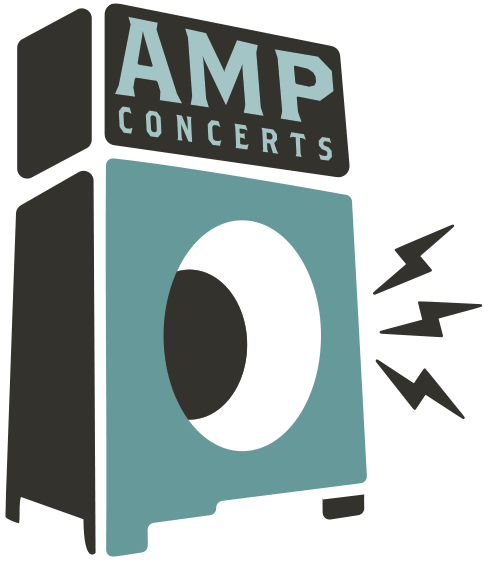 Search
AMP Concerts offers innovative and inspiring arts programming throughout New Mexico. A portion of all AMP ticket sales goes to fund free community concerts, workshops, school programs & artist residencies.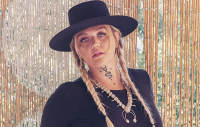 AMP Drive-In Concert and Tailgate Party
Elle King
Grape Aid Live
Solo performances by Elle King and special guests Jono Manson and Chloe Nixon
Time: 7:00pm Day: Saturday Doors: 5:00pm Ages: All Ages
This Event Has Ended
Tickets are sold per car. Up to 6 per car with a legal seat/seatbelt for each person. Carloads are $55, $77, $99 and $132 (including all service charges). Tickets also available by phone through Hold My Ticket at 505-886-1251.
Stream the show live on Facebook and YouTube!
ADVANCE SALES ONLY. NO TICKET SALES AT THE GATE.
YOU MUST SELECT YOUR ARRIVAL TIME WHEN BUYING YOUR TICKET. ARRIVAL TIMES ARE LIMITED TO ASSURE EASE OF ACCESS.
4:30-4:50 EARLY BIRD: Set up your spot and enjoy your evening on the grass
5:00-6:30 
6:30-6:50 LATE ARRIVAL: MUST arrive no later than 6:50 to be parked by showtime at 7:00. LATE ARRIVALS WILL NOT BE PERMITTED.
We allow sedans, mini-vans, trucks, SUVs. NO buses or large vans.
Each space is 27' wide by 18' deep and offer patrons a personal 9' x 18' tailgate/picnic zone beside their parked vehicle maintaining safe distancing for all with 18' between cars.
Please be aware that the greatest risk of potential exposure will be during the time you and your group are in the enclosed space of your vehicle. Do not overcrowd. Share your vehicles cautiously and selectively. 
There will be two large HD video screens, one on stage and one behind Row 5. A full concert PA with delay towers will ensure quality sound throughout the venue. It is our goal to give patrons the best concert experience we can under the current circumstances. 
FOOD VENDORS on site for text message Booth Delivery will be JAMBO and Tacos Gracias Madre!!
EVENT RESTRICTIONS:
A cloth face covering must be worn by all patrons except when eating or drinking as per New Mexico law. 
This is an ALCOHOL FREE event. Alcohol is not permitted and will not be available for sale.
Coolers/picnics/tailgates are welcome, but ABSOLUTELY NO GRILLS or any other kind of flammables. Food vendors will also be available for contactless ordering.
Lawn Chairs and pop up tents are welcome. Pop-up tents will need to be struck before showtime to be conscious of other people's sight lines. Don't be that guy. 

No one drunk or intoxicated will be allowed admission to the event. 
The time has come to SAVE THE GRAPE. COVID 19 has disrupted the natural sales and production cycle, and it continues to affect small New Mexico farmers. GRAPE AID, a multi-dimensional online benefit, will feature performances by musicians, artists, interviews with grape growers,  and plenty of "virtual toasts" to the current harvest and our collective health, followed by the performance by Elle King at HIPICO. In the spirit of the classic telethon, GRAPE AID 2020 will provide the tangible opportunity for viewers to donate or simply take advantage of the wine discounts we have created and imbibe philanthropically. GRAPE AID 2020 will ensure New Mexico wineries and vineyards can continue to thrive by purchasing every commercially viable grape farmed in New Mexico, so we can preserve the 2020 vintage and this industry.  GRAPE AID will take place online on September 12 from 2 to 10 pm.  You can purchase tickets to GRAPE AID here.
ELLE KING
Singer and songwriter Elle King blends pop, blues, and rock'n'roll into a sound that's all her own. She loves banjos and hobos. After hearing the all-girl pop-punk band the Donnas when she was nine years old in Ohio, she decided she wanted to be a singer and musician. By 13, she was playing guitar and later learned to play banjo. King began street busking and gigging around New York at age 16, moved to Philadelphia to attend the University of Arts, and majored in painting and film. After college, she spent time in Copenhagen and Los Angeles before settling in Brooklyn. 
After signing to FCA Records, she released The Elle King EP which featured the "Mob Wives Chicago" theme song "Playing For Keeps," and she made her network television debut on "The Late Show with David Letterman." In 2015, King released her debut album Love Stuff, featuring the hit single "Ex's & Oh's" which reached the top of Billboard's Alternative Songs chart. She made chart history becoming the second female artist in 18 years to reach #1 at Alternative Radio, and "Ex's & Oh's" earned Elle 2 Grammy nominations. The track made the Top 10 in four different radio formats, and her current feature with Dierks Bentley on "Different For Girls" is now top 10 at Country radio, the 5th radio format Top 10 for this unique and distinctive new artist.
JONO MANSON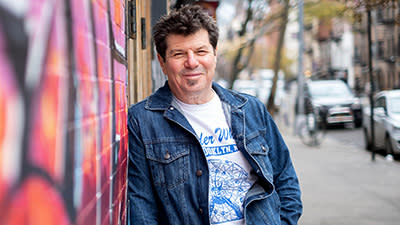 On Jono Manson's new album, Silver Moon, the swaggering "Face The Music" captures a telling, formative vignette: In the song, Jono and his childhood buddies are pantomiming to the hits of the day, posing out and pretending to sign autographs like The Beatles when his mom suddenly crashes the fantasy, pleading for Jono to come to dinner. The adoring fantasy fans will have to wait until the morning.
In a career that spans over five decades—beginning with his first all-original band in 1968, formed with those same adolescent rock 'n' roll play pals—Jono may have not scaled the heights of The Fab Four, but his legacy is assured. The singer-songwriter, producer, and tastemaker has become something of a roots rock icon. Back in the 1980s and 1990s, he was a key figure in NYC's Nightingale Bar scene, the venue that kickstarted the careers of Blues Traveler, Spin Doctors, and Joan Osborne, among so many others.
His story spans rocking dive bars in gritty NYC 1970s to hitting that pinnacle of performing at Madison Square Garden. Between these book ends, Jono has played countless iconic venues and bars, house concerts, and festival stages, and he's become an in-demand producer, sideman, and songwriter. He remains vital as ever today, collaborating with an eclectic roster of international artists from superstars to local heroes. He's most active working out of his The Kitchen Sink recording studio located in Santa Fe, where he has four times been named "Producer of the Year" by the New Mexico Music Awards.
CHLOE NIXON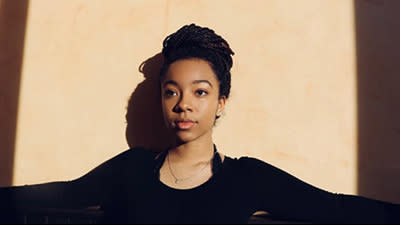 Up and coming indie musician and songwriter Chloe Nixon dropped her first album Anomalous Soul on June 1, 2018, when she was just 14 years old. Chloe won Best Pop Album for Anomalous Soul from the New Mexico Music Awards in 2019. As a young artist, Chloe is creating a fresh sound that combines elements from different genres, including R&B, soul, alternative, jazz-rock, dance, and classical. 
Chloe would like to use music to spread love, positive vibrations, and to be a voice for what she believes in. She writes about things she's passionate about, including love, social justice, and just being a teenager. She is a strong supporter of self- expression and believes everyone has something beautiful and unique inside of them. She believes everyone's soul should be expressed because it is a beautiful gift to the world. This particular passion of hers is why she titled her first album Anomalous Soul.
AMP Drive-In Concerts are made possible with the generous support of Falling Colors Foundation. 


---